Kia Optima


Ford Focus
(more pictures below)
TechnoFile's Most Intriguing Vehicles of 2011
By Jim Bray
December 17, 2011
The years seem to get shorter the older I get, which means it's already time to take a year end look at the most interesting cars I drove in 2011. These aren't necessarily the best, the fastest or most luxurious, but cars I found most noteworthy for a variety of reasons.
This was definitely the year of the Korean carmaker, as Hyundai and Kia between them not only figure extensively on my personal list, but the companies also copped five out of the 11 category winners in the Canadian Car of the Year Awards in late October. Congratulations to them, too; they earned it by building compelling, well-equipped vehicles that offer good value for the dollar.
The biggest surprise for me was the Kia Optima, of which my review sample was the top-end SX Turbo model. It earns my "Most Interesting Sedan" award because, other than it coming with wheels that look like UFO's, the Optima looks fantastic inside and outside and, even offers a decent driving experience.  I hadn't driven many Kias before I slid my bum into the Optima and, given the company's reputation for inexpensive (perhaps even cheap) wheels, I hadn't expected the car to be nearly as good as it is. It blew me away.
My turbo Optima was powered by a 274 hp 2.0-liter GDI turbo four that moves it along smartly, with little turbo lag – and the Optima rides along serenely at cruising speed, with a only smidgen of wind noise from the passenger side giving any indication of speed. Add in a nice, Sportmatic clutchless automatic with paddle shifters that bring some fun and added control to the experience as well as just about every technological and/or luxury gadget within reason, and you have a very nice car indeed. If I wore a hat I'd take it off to Kia.
For smaller sedans, I have to waffle because it really came down to a tie between Hyundai and Ford, for the Elantra and the Focus, respectively. I liked the exterior style of both cars, though the Focus hatchback is much more attractive than the sedan. But both the Ford and the Hyundai are modern and attractive, the Hyundai's "Fluidic Sculpture" design giving it a very space age appearance while the Focus' modern but slightly more traditional mien is no less fetching.
Inside, I prefer the Elantra for its simplicity. Both bristle with technology if you choose to order them loaded, but Ford's MyFord Touch system is a tad problematic right now, though Ford has announced an upgrade that will hopefully make it work more to its potential. In the meantime, you can order a Focus that only includes Ford's SYNC system, which works well and which would make for a car that's more comparable to the Elantra.
On the other hand, I found the Focus more fun to drive, and that's an important consideration for me. Its chassis feels tighter and its dual clutch automatic transmission works well. You can also get a manual, though I haven't tried it. The Focus is the apex carver of the pair and just feels sportier overall. Hence the tie.
Most Interesting Entry Level Vehicle is Korean as well, the Hyundai Accent. I drove this little five door hatchback expecting it to be good, because I liked the previous generation Accent and am impressed with the direction Hyundai is taking, but it still surprised me. Sure, it's entry level, but it drives nicely, looks great, and is comfortable, efficient and attractive inside. And it's equipped well for the price. For what more could anyone want at this end of the market?
The Accent even offers decent power for its niche: 138 horsepower @ 6300 rpm and 123 lb.-ft. of torque @ 4850 revs. Sure, it won't set the world on fire if you want to drag race, but that's not why it exists – and when it comes to performing its mandate, the Accent does a very nice job.
Speaking of setting the world on fire, it's tough to do a "Most Intriguing" column without mentioning Porsche, the company whose vehicles I lust after the most. For 2011, I have two Porsche entries, one predictable and one that may be surprising.
Let's take the predictable first: the 911 Turbo S. I fell so much in love with this car that it must have taken Porsche's detailers a week to get all the drool out of it when I handed it back reluctantly.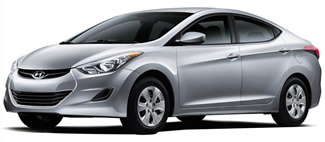 Hyundai Elantra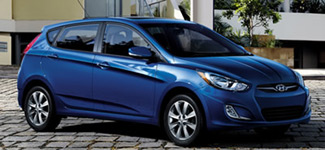 Hyundai Accent
Porsche 911 Turbo S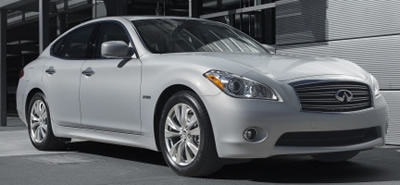 Infiniti M35h

Porsche Cayenne S Hybrid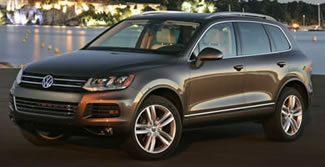 VW Touareg TDI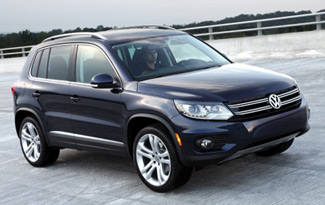 VW Tiguan
I was fortunate enough to take a lovely light blue 911 Turbo S on a road trip through the Rocky Mountains, which gave me a great opportunity to sample Porsche's legendary 3.8 liter flat six engine, which has all the high tech stuff you'd expect (direct fuel injection, VarioCam Plus variable valve timing and lift, etc.), enhanced by variable geometry twin turbochargers that help the engine blast an intoxicating 530 horsepower and 516 lb.-ft. of torque onto the road. The power comes on smoothly at first, then the turbos whoosh into life and you're pressed against the seat back as if a pair of solid rocket boosters has been fired up.
Yet it's a civilized car, as luxurious as you could need, comfortable for long hours in the seats and easy to drive. The seven speed PDK twin clutch auto/manual transmission is fantastic, combining with the car's superb handling and power to make the vehicle so responsive it seems almost as if the mighty Turbo S is hard wired into your brain.
As for the biggest surprise of the year, it has to do with two  hybrids: the Infiniti M35h and the Porsche Cayenne S. Both of these vehicles have helped convince me that hybrids don't have to suck. I'd driven a couple of interesting hybrids before, such as Lexus' GS 450h, but this pair upped the fun ante to the point that the hybrid aspect became irrelevant to the driving experience. I think part of it was that they both eschewed CVT transmissions in favor of more conventional, but state-of-the-art, autoboxes.
The Infiniti uses a 3.5 liter V6 gas engine paired with a 50kW electric motor which gets the power and torque to the pavement via an electronic seven speed automatic transmission that shifts as smoothly as a luxury sedan should. Combined power is rated at a healthy 360 horsepower, which places the hybrid squarely between the normal V6 version and the V8-powered M56. I quibble with some of the electronic driving aids, which are obtrusive and can be annoying, but overall the Infiniti M35h is an extremely nice luxury sedan, and I marveled at how I could cruise the downtown core of my home town in electric-only mode as long as I didn't goose the gas pedal.
The Cayenne S hybrid does much the same, but in an SUV that still manages to drive like a Porsche. In the German company's case, the supercharged V6 gas engine it uses displaces three liters and, when combined with the hybrid electrical motor stuff, puts out 380 horses at 5500 rpm. And as with the Infiniti, it splits the oomph difference between the base Cayenne and the V8-powered Cayenne S very well.
The Cayenne hybrid uses a slick eight speed Tiptronic S transmission, has permanent all-wheel drive with a self-locking center differential and a 40/60 front/rear power split. Handling is just like you'd expect from a Porsche Cayenne, which means it's very good. My sample also had the optional self-leveling air suspension, and that makes it even better. Incidentally, Porsche also makes a Panamera hybrid, but I haven't driven it yet.
I may get struck by lightning for saying this, but either of these hybrids are vehicles that I would own.  I'd probably choose the Porsche, however, because it has a lower annoyance quotient than the gadgety M35h.
That leaves "Most Intriguing SUV's" to be named, and here the Germans – one German company, in fact – rule. My favorite SUV's, with honorable mentions going to Kia for its very nice Sportage and Sorento – and of course Porsche for the Cayenne S hybrid – were the VW Touareg and Tiguan. I drove the diesel version of the big Touareg, and the smaller "Cute Ute"  Tiguan came with a nice two liter turbo four.
Volkswagen's TDI clean diesel technology has made me a believer in diesels; they're smooth and efficient and their outrageous torque (the Touareg's puts out 406 lb.-ft.!) makes up for the more anemic horsepower ratings – all while supposedly saving you money at the pump. I wish the Tiguan were available with a turbo diesel, but its GTI-based two liter turbo four (200/207 horsepower/torque) does a good job once you get past the turbo lag.
Both vehicles are also very nice inside; I think Volkswagen does the best interiors on the market, with well thought out designs, good materials, and interfaces that should be mimicked by everyone else.  
What I find interesting about my choices for this year is that, as a confirmed fan of Japanese cars (I've owned Honda, Toyota, and Nissan/Infiniti since 1976), there's only one vehicle from Japan (the M hybrid) on my "Most Intriguing" list. What's going on? Are Japanese cars suddenly no good?
Hardly. Maybe they're playing it safe, maybe their losing their edge; I don't know. Given Japanese companies' achievements and competitiveness, however, I wouldn't write them off just yet.  It looks like there's some interesting stuff coming from the Land of the Rising Sun, too, with a new, rear wheel drive sports coupe from Toyota and Subaru, a new Lexus GS, Mazda's SkyActiv technology, possibly a new Acura NSX, and more.
Stay tuned: 2012 and beyond should make for an interesting ride!
That's it for 2011. Thanks for reading my scribblings, and I hope you have a very Merry Christmas and a Happy and Prosperous 2012.
Copyright 2011 Jim Bray
TechnoFile.com