The 2010 TechnoFile Awards for Interesting Automotive Achievement
By Jim Bray
December 16, 2010

It's time for the annual TechnoFile Automotive Awards, where I wrap up the year with a few words about what I thought were the most interesting vehicles of the year.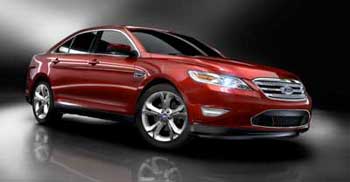 Ford Taurus SHO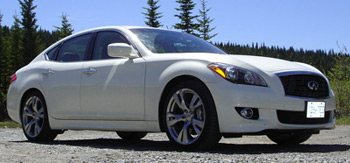 Infiniti M56s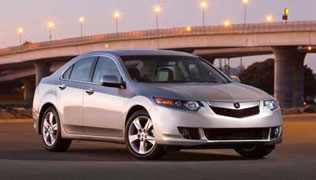 Acura TSX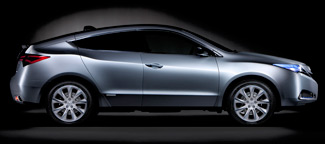 Acura ZDX

Toyota Venza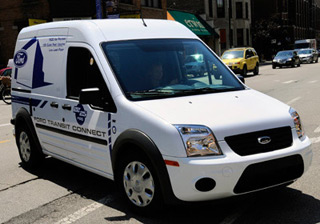 Ford Transit Connect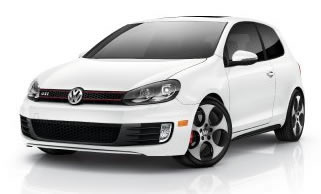 VW Golf GTI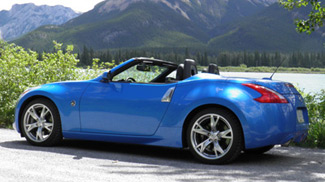 Nissan 370z Roadster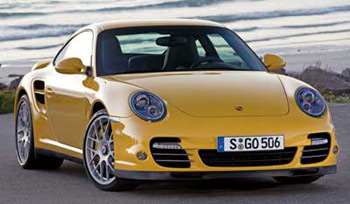 Porsche 911 Turbo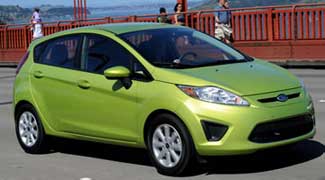 Ford Fiesta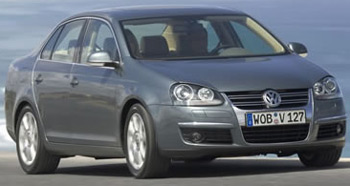 VW Jetta
These aren't necessarily 2010 models, nor are the necessarily 2011 models. Since 2011 models have been oozing into the marketplace since last spring, I'll just look at the cars I drove that I thought where the most interesting, innovative, fun – in short (well, not that short, I guess!), the vehicles I found most worthy of mention.
My only parameter is that it had to be a vehicle I wrote about in calendar year 2010, and I daresay most of these cars, crossovers or whatevers are still on the market, whether they be part of the new 2011 inventory or unsold 2010 inventory. In the case of the latter, this means there may be some pretty nifty deals out there – assuming you give a hoot about my opinion.
Ford's Taurus SHO kicked the year off nicely, with even its blandish exterior growing on me during my wintry time behind the wheel. Though it's larger than I like in a sedan (I'd love to see a Fusion SHO), it offers a really nice interior and exhilarating performance, the latter thanks to Ford's EcoBoost technology that pairs a twin-turbo 3.5 liter V6 rated at about 365 horsepower and 350 lb.-ft. of torque. That power is more than enough to get the big sedan rolling along in a very sporting manner. It's a V6 that feels like a V8 and which exhibits little or no turbo lag.
Another favorite sedan was the 2011 Infiniti M56x, the V8 version of Infiniti's current top-of-the-line sedan. As I said in my July review, the M's 5.6 liter V8 puts out properly prodigious poop and inside is a beautiful, classy and efficient cabin with an excellent Bose surround sound audio system.
The M's weakness is the abundance of electronic nannies that mean well but which can get in the way of your apex carving. It's like having my wife along even when she isn't there. Fortunately, most of them can be turned off.
My favorite sedan of 2010, though, was the Acura TSX V6. I've loved the TSX since it first came out and the second generation goes a bit up market in its features and comforts. This adds weight to the already not-too-overpowering four cylinder engine, but for 2010 they added the option of a 3.5 liter, 24 valve, SOHC VTEC engine that upped the oomph ante from 201 to 280 horses @ 6200 rpm, with torque jumping to 252 lb.-ft. @ 5000 rpm. This is definitely smile-inducing.
The TSX has also been spared Acura designers' current penchant for the uglification  of their inventory, too, and that's a good thing. And stay tuned: for 2011, they're adding a wagon option (four banger only, unfortunately), which will make this playful friend more practical as well.
The Most Interesting Crossover awards go to the Toyota Venza and the Acura ZDX, two very different vehicles that do the same basic job. The Acura is more of a "personal sports SUV" while the Venza is a more straightforward family-and-stuff hauler.
I thought the ZDX was one of the ugliest vehicles I'd ever seen when I first set eyes on it, but by the time my review was done I was in love with my audacious black Z. Calling it a "stealth bomber for the road," I marveled at its styling, saying the black beast looked like a cross between a B2 stealth bomber and a Batmobile.
Inside is a terrific cabin that felt like a sport sedan's, which the ZDX also drives like – albeit a very big and tall one. Its sharply sloping roofline means it won't haul as much as the Venza, but if hauling stuff isn't as important to you as hauling, well, butt, it could be just what the doctor ordered.
The Venza is also a terrific vehicle. Basically a tall Camry wagon, it has plenty of room inside for your stuff, unless you're moving a grand piano, and the interior is laid out well, with an interesting set of thoughtful storage thingies spread throughout the cabin.
You can get the Venza in four or six cylinder configurations. The 2.7 liter four puts out 182 horsepower @ 5,800 rpm and 182 lb.-ft. of torque @ 4,200 rpm, while the 3.5 liter V6 cranks out a healthy 268 horsepower @ 6,200 rpm, with 246 lb.-ft. of torque @ 4,700 rpm. I drove the V6 in 2010 and liked it a lot. I drove the smaller engined Venza the year before and liked it, too.
The Most Interesting Truck honor goes to the Ford Transit Connect, a small delivery van that's economical, reasonably cheap to get into, and which features an extremely flexible box you can configure just about any way you can imagine. It seemed to me the ideal vehicle for a variety of small businesses, from plumbers to caterers to whatever. While not overpowered, its two liter four cylinder engine (136 horses @ 6,300 rpm and 128 ft.-lb. of torque @ 4,750 rpm) and rather mundane four speed automatic transmission are probably sufficient for most urban delivery needs.
When it comes to the cars that were the most fun for 2010, I have to name three: the VW Golf GTI, Nissan 370z Roadster and Porsche 911 Turbo. The GTI is a little rocket, and imparts more fun than a small hatchback has any right to be, offering good power and terrific handling in what otherwise would be a garden variety Golf.
It's available with either a slick six speed manual or an equally slick six speed dual clutch auto/manual. My test unit had the dual clutch "DSG" and it features smooth, lightning quick shifts. Couple that with a turbocharged four and sport suspension and you have a lot of enjoyment starting at less than $25,000 U.S.
The nod for most interesting sports convertible goes to the Nissan 370z Roadster, even though my heart would give it to the Porsche Boxster. The Boxster is better than the Z in every way, except that the Z performs its duties for a lot less money.
The Z's 3.7 liter V6 is rated at 332 horsepower @ 7,000 rpm, with 270 lb.-ft. of torque @ 5,200 rpm and it's darn fast. My test unit featured the optional seven speed auto/manual transmission (a six speed manual with "the world's first synchronized downshift rev matching in a manual transmission" is standard). The automatic is no DSG or PDK but it's pretty good. Call it an affordable sport convertible – a Boxster for those who can't afford a Boxster.
Speaking of Porsche, the most fun I had behind the wheel in a test car this year was with the Porsche 911 Turbo, a 500 horsepower beast that had me smiling from the instant I placed my bum into its driver's seat. I have yet to find a Porsche I didn't love driving – and the 911 series is arguably the ultimate Porsche, with its 40-plus year history and constant refinement.
But the Turbo (and for 2011, the Turbo S) is kind of the top line street 911 (there are "higher end" 911's, but they're more track-oriented), a state-of-the-art sports coupe that'll peel the flesh off your face with its acceleration, yet which is comfortable and civilized enough to use as a daily driver. I loved its looks, I loved its interior and I loved driving it. Were the lotto Gods to smile on me, this would be the first car I'd think of for my stable.
My favorite small cars were the Ford Fiesta, the five door hatchback version of which I had more fun in that you might imagine, and the VW Jetta. This Fiesta is brand new to North America and should do very well, what with its combination of efficiency and features. The Jetta I drove was the 2010 model, however, and it has just been replaced by a brand new one. I look forward to seeing if I like it as much as I did the outgoing model. I wasn't impressed by the real entry level one, which had a distinct lack of power and creature comforts (as you might expect for entry level), but you can get higher end models that will probably turn my initial angst into delight.
Those are my most compelling vehicles for calendar year 2010, for better or for worse. There were others that I really enjoyed, such as the Honda CR-Z and Mercedes-Benz E 550 Cabriolet, but these ones that really grabbed me.
Of course, your mileage may vary.
Happy New Year!
Copyright 2010 Jim Bray
TechnoFile.com