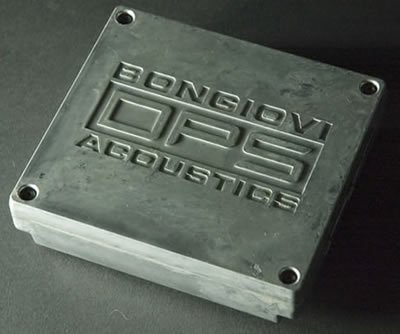 Acura, Toyota Showcase the Evolution of Quality Auto Audio
By Jim Bray
June 4, 2011
Car audio has come a long way since the 8-Track tape cartridge moved it beyond merely being a platform for AM and, if you were lucky, FM radio.
It's been a long journey, through cassettes to DVD-Audio and digital file playback – including the newer capability of streaming via Bluetooth. The playback medium doesn't necessarily equate to the quality of the sound, however – for instance, an MP3 file can sound really good or really lousy depending upon the quality of the original file or of how it's processed.
These unfortunate facts of audiophile life helped lead to an entire industry of aftermarket audio equipment manufactures – and, later, to car makers upping their own audio antes to compete with them. They've had varying success.
I fancy myself at least a middling audiophile, with an appreciation for fine sound whether it be in my home theatre or via my ear bud headphones. Needless to say, I've watched (well, listened to) the evolution of car audio with great interest, and if you've read my car reviews, you've noticed I haven't been shy about criticizing ones I think aren't up to snuff.
High on my list of systems worth criticizing are the standard equipment stereos from Toyota, a company I like and respect a lot for their fine vehicles. But their "base" stereos are weak.
On the other hand, though it's an apples to oranges comparison, I've been a fan of Acura's optional ELS premium system. It does nearly everything that it should, with the exception of playing SACD discs (which are rare anyway), and the systems are matched well with the vehicles in which you can get them – which pretty well runs the gamut of the Acura line.
Toyota may be seeing the light, however, thanks to the new, optional Bongiovi system with its Digital Power Station (DPS) it has begun offering in Canada. Toyota says it's the first automobile manufacturer to implement DPS, a software solution the Biongiovi folk say analyzes the audio in real-time, digitally remixing it for optimized playback. It supposedly extends the frequency response of the speakers and maximizes the frequency-specific power distribution of the audio system.
It seems to work. I just tried the $429 option on the 2011 Venza – which also just happens to be my favorite Toyota right now. Bongiovi is available in other Canadian-spec Toyota models (prices differ depending on the model) – and with luck it'll trickle to other nations' Toyotas as well – and if my experience with the Venza version is representative, it's a good item to tick off when shopping, if you want better sound for not very much money.
Here, supposedly, is how it works. Engineers from Bongiovi Acoustics put together a vehicle-specific "tuning profile" incorporating some 120 algorithm calibration points, factoring in elements such as the audio components themselves, design of the car's passenger compartment and exterior road noise. They say the DPS system promises rich, full sound across all frequencies at any volume level, and they say it'll bring compressed audio files (mp3, etc.) to life, with more detail, and with no irritating volume changes between different audio sources or program material.
I tried a variety of programming sources in the Venza and the sound was head and shoulders better than what I remembered from the last "standard" Toyota stereo I  heard, though I didn't have a chance to try them side by side. But instead of anemic audio, the sound suddenly had some punch to it, and it was definitely more lifelike than what I remember from other Toyota stereos – not including some of their higher end optional systems, which cost more than the Bongiovi solution.
I'm not a fan of "artificial tweaking" of sound, preferring better amplifiers and speakers to "digital fudging" and when I review a car stereo I generally keep all the tone controls at their default to ensure as close to an "apples to apples" comparison as I can get. And that really is what the Bongiovi system seems to do: take the existing output of Toyota's stereo and drag it kicking and screaming into higher fidelity. And as far as it goes, it does a nice job.
Toyota's Canadian media website claims its performance is like "A personal listening room with recording studio-quality audio" I beg to differ. Alas, while it does, indeed, sound better than the base system and, as I said, is a worthwhile investment if you want decent sound, it's still a bit like putting lipstick on a pig given what it has to work with.
I'd be curious to hear what the Bongiovi DPS could do with a "real" audio system. On the other hand, a "real" audio system wouldn't need it. For example, I drove a VW Jetta with the basic stereo the week after I had the Venza and its sound was as good or better than the Bongiovi-enhanced Venza.
Kudos to Toyota Canada, though, for recognizing a weakness and addressing it affordably. Its $429 price tag is a lot easier to swallow than the JBL Synthesis surround sound option you can fit on U.S.-spec Venzas which, though better overall, will also cost you more than two grand.
"Acurate" Audio
More to my liking is the ELS system that was in the 2011 Acura TSX I drove the week after I had the Venza. It's a lot more expensive than the Bongiovi solution, but if you appreciate fine car audio it's worth it. You can get it with the "Technology Package," which adds about three grand to the price but also includes stuff like navigation, voice recognition and a fancy climate control system.
The ELS system was developed by Acura's engineers working with award-winning sound engineer and producer Elliot Scheiner, who was responsible for two of my favorite DVD-Audio surround sound discs: "The Captain and Me" and "Hotel California". They measured the acoustic architecture inside the TSX cabin, placed the 10 speakers strategically and added to it a nice head unit with good amplifiers.
The system also plays DVD-Audio surround sound discs, which always turns my crank – and unlike Lexus' Mark Levinson system it doesn't strip out the lead vocals of The Who's "Tommy" DVD-A and unlike Porsche's and some others, doesn't add a short pause between DVD-A disc tracks.
And as with most higher end stereos, the ELS system doesn't run out of steam as you crank the volume; some systems don't seem to have anything left by the time you hit the "12:00" level, but you can keep upping the oomph ante with the ELS system until your ears bleed, if that's important to you. I always bring along gauze bandages just in case...
The system plays the multi-channel DVD-Audio discs as if they were CD's (except for the sound quality, of course), and doesn't get hung up on the menus the disc manufacturers insist on putting there – which is how it should be. Alas the ELS system only plays SACD discs as conventional CD's, which is a shame. I'd sure love to hear my 5.1 surround "The Dark Side of the Moon" disc played properly on the ELS system. How hard would it be to add that capability since they've already included so much great functionality?
But the sum of the parts is an excellent whole that performs with some of the best car audio systems I've heard, including some that are much higher end.
Car Overview
As for the cars themselves, though they're very dissimilar, the Venza and the TSX are my favorite models from their respective manufacturers.
The Venza is kind of like a tall Camry wagon, a more utilitarian version of Toyota's popular sedan, and a very comfortable and pleasant car to drive, with plenty of room for five people and their stuff. For 2011, Toyota has revised the shape of the rear headrest for better comfort and sweetened the features deal a bit from the previous year.
Venzas also come standard with Toyota's Star Safety System, which includes Vehicle Stability Control (VSC), Traction Control (TRAC), Antilock Braking System with electronic brake force distribution and brake assist enhancements, plus Toyota's Smart Stop Technology (though you still have to step on the brake!). All Venzas also feature Hill Start Assist Control (HAC) to help prevent the vehicle from rolling back when starting on an incline;
The car/wagon's available in either four or six cylinder incarnations, and in front or all wheel drive. My test car was the four cylinder all wheel drive version, whose 2.7 liter engine generates 182 horsepower and "up to" 182 lb.-ft. of torque. The optional 3.5L V6 delivers 268 peak horsepower and up to 246 lb-ft of torque. All Venzas get a six speed automatic transmission with manual mode that shifts smoothly.
One thing that drove me crazy about the Venza was its sunroof. It opens with one touch, but to close it you have to keep your finger on the button (which, depending on the finger you use, can cause some angst among drivers around you) - and then it still stops half way closed and  you have to press it again! Dumb.
And the brake pedal feels spongy, though it operates the four wheel discs fine.
In all, the Venza is a very nice vehicle, indeed.
The TSX seems to have lost some of its impishness with this, its second generation. The first TSX, while never a powerhouse, was about as much fun as you could have in a sporty sedan, joyfully tossable, but  the new one feels like it's put on weight and focuses more on luxury now than fun. Nothing necessarily wrong with that, but I miss the old TSX.
You can get around this aversion to excitement somewhat by choosing the optional 3.5 liter VTEC V6 engine that cranks out 280 horsepower and 254 lbs.-ft. of torque, which wasn't available with the first generation TSX. My test car this time had the 201 horsepower inline four coupled with a five speed automatic transmission with paddles that seem to shift when they want to anyway. You can get a slick six speed manual with the four cylinder TSX and though I'm becoming a disciple for auto-manuals with paddles, I think I'd get the manual in this case.
For 2011, the TSX sports a new front fascia, revised chin spoiler, new fog light garnish assembly and an updated grille. Its bum features revised taillights and an updated rear license plate garnish. Some of the technology available has been updated for 2011 as well.
I still really like the TSX, but it suffers from Acura/Honda's recent penchant for putting what seem to be acres of buttons and knobs that make the interior very busy and intimidating. There's a voice recognition system you can use to get around a lot of this stuff, but it's faster just to master the gewgaws.
The Toyota Venza starts at around $27,000 U.S./$30,000 Canadian. The Acura TSX starts at about $31,000 U.S./$32,000 Canadian.
Copyright 2011 Jim Bray
TechnoFile.com