Americans' most reliable cars are mostly Japanese - and Canada's best new car gets a step closer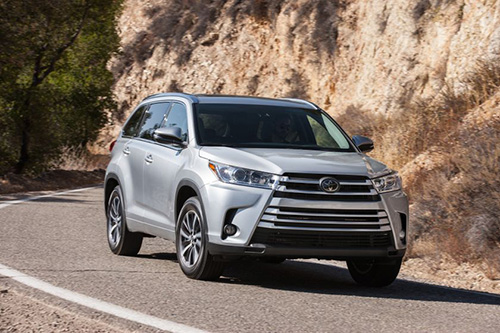 By Jim Bray
January 25, 2018
What do Honda, Toyota, Nissan, Subaru and Volkswagen all have in common? They were named to the list of the 15 cars that American consumers keep the longest before putting them out to pasture.
The news comes courtesy of iseecars.com, which bills itself as "an automotive data and research company that helps consumers find the best car deals by providing key insights and guidance." I'd never heard of them before learning about this study, but after checking out their site they seem to be kind of like AutoTrader in their focus.
Toyota led the way in their survey, with Honda coming in second as the only other manufacturer to have more than one vehicle on the list. Volkswagen was the only non-Japanese marque to make the grade, thanks to its wonderful and nearly ubiquitous Golf models.
iSeeCars.com says they analyzed over 650,000 used cars from model years 1981-2002, sold between January through November 2017, to come up with the list, which stacks up like this:
Toyota Highlander
Toyota Tundra
Toyota Sienna
Toyota Prius
Toyota RAV4
Honda Odyssey
Toyota Sequoia
Toyota Tacoma
Honda CR-V
Toyota Avalon
Acura MDX
Toyota Camry
Subaru Forester
Nissan Frontier
Volkswagen Golf
The list, assuming it's credible, should send out a warning to the "once Big Three", since none of their products appear to be so lovable that people keep them for a decade and a half.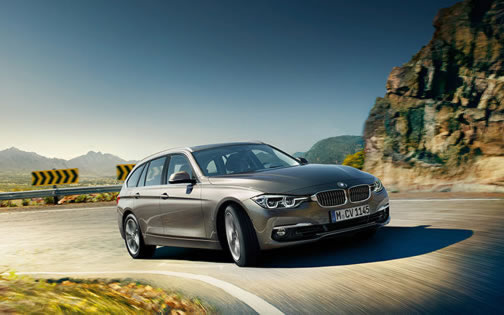 On the other hand, iSeecars.com also has a companion survey of the 11 cars sold most frequently after only one year, and this list spans three continents. It may surprise some people, too, because a lot of the list consists of higher end cars one might think would have adoring owners who'd keep 'em forever. Yet such is not the case:
BMW 3 series
BMW 5 series
Mercedes-Benz C class
Nissan Versa Note
Dodge Dart
BMW X3
BMW 4 series
Mercedes-Benz E class
Chrysler 200
Subaru WRX
Nissan Versa
iSeeCars.com says they analyzed more than 24 million car sales in calendar years 2015 and 2016, taking into consideration only the model years 2015-2017. A vehicle was considered resold if it was listed and sold on the used market between four and 12 months after its initial sell date, based on iSeeCars' VIN history reports.
I didn't see any indication that iSeecars actually spoke to any of these owners, so it could just be that lots of these car owners like to change their vehicles every year. If that were the case, however, you'd think there'd be some Audis, Lexi, Jaguars, etc. (let alone some lower end cars) on the list.
The finest of the Frostbacks….
Meanwhile, on the northern side of the world's longest undefended border (so far, at least!), the Automobile Journalists of Canada, of which I'm a member, has come one step closer to naming the Canadian Car of the Year.
Late last week, AJAC announced the category winners for the annual CCOTY contest, a follow up to last year's TestFest at Canadian Tire Motorsport Park in Ontario, which traditionally starts the judging process. This year was a bit different than normal, in that not all cars were at TestFest and the judging was expanded to include our opinions of the cars we drove all year.
This was a bit of a mixed bag as far as I'm concerned because I live in Calgary and not all the manufacturers send all their eligible cars here (getting a broader selection of cars is probably the one and only reason to live near Toronto, and it isn't nearly enough for me). On the other hand, we got to vote on cars with which we'd spent a week, rather than the usual half to three quarters of an hour we get at TestFest, so that gave us a better perspective on those particular vehicles. The downside was apples-to-oranges comparisons for some vehicles, but one does the best one can and tries to be fair.
Anyway, the vehicles listed here represent the best that AJAC members drove of the latest crop of cars and utility vehicles, regardless of whether it was at TestFest or elsewhere. And, just like with the "longest kept cars" list above, the Japanese are represented the most, though the Europeans weren't far behind.
Mazda and Jaguar Land Rover were the big winners, with three category awards each, with Honda/Acura, Volkswagen and Fiat Chrysler copping a pair each. Here's the full list, with my snarks in italics accompanying them:
BEST CITY CAR IN CANADA FOR 2018
Volkswagen e-Golf. I agree with this one; it may not have the range of some competitors, but it drives like a Golf rather than a Golf Cart, like some of the others did.
BEST SMALL CAR IN CANADA FOR 2018
Mazda3. "Zoom-Zoom" isn't just an urban legend and I have yet to drive a Mazda I didn't enjoy. And if I were shopping in this niche the 3 would be high on my list, along with the Golf/Jetta and the Koreans.
BEST LARGE CAR IN CANADA FOR 2018
Honda Accord. Nothing major wrong with the Accord, but I would have given the win to Toyota's new Camry, if only because you can get it without a CVT transmission.
BEST SMALL PREMIUM CAR IN CANADA FOR 2018
Jaguar XE. I've only spent about three minutes in an XE - alas - but loved the XF and if the smaller XE is as good as it then this is an apt win. Please send one to Calgary, Jaguar! I beg you!
BEST LARGE PREMIUM CAR IN CANADA FOR 2018
Volvo S90 / V90. Meh.  I'd have given it to the Genesis G80 sport sedan.
BEST SPORTS - PERFORMANCE CAR IN CANADA FOR 2018
Volkswagen Golf R. Loved it, but I'd probably buy a GTI.
BEST PREMIUM SPORTS - PERFORMANCE CAR IN CANADA FOR 2018
Jaguar F-TYPE. Simply the most beautiful car on the road today. And it drives and sounds even more beautifully.
BEST CONVERTIBLE IN CANADA FOR 2018
Mercedes-Benz SL. Probably a good choice. I didn't drive this one this year, but wish I had!  
BEST SMALL UTILITY VEHICLE IN CANADA FOR 2018
Mazda CX-5. Ditto my comments on the Mazda3.
BEST LARGE UTILITY VEHICLE IN CANADA FOR 2018
Mazda CX-9. See above "Zoom-Zoom" comments. Yep, a three row SUV with "Zoom-Zoom!"
BEST SMALL PREMIUM UTILITY VEHICLE IN CANADA FOR 2018
Range Rover Velar. Very nice - but I'd rather have a Porsche Macan. Of course I'd rather have a Porsche nearly anything…
BEST LARGE PREMIUM UTILITY VEHICLE IN CANADA FOR 2018
Acura MDX. This has always been a great vehicle, but lately suffers from Honda/Acuraisms that make them less than easy to live with. Still a great vehicle, though.
BEST MINIVAN IN CANADA FOR 2018
Chrysler Pacifica. I was gobsmacked to have actually enjoyed driving the hybrid version of this people hauler and nearly went for a mental checkup to see what's wrong with me.
BEST PICK-UP TRUCK IN CANADA FOR 2018
Ram 1500. I'm not a truck guy so don't really have a dog in this particular hunt.
Category winners were chosen by nearly 100 AJAC voting members and were scored anonymously on factors such as performance, features, technology, design, fuel consumption and value for money. 
As for the change in methodology for this crop of contenders, "Our voting policy was changed this year to make it more relevant for today's car buyers," said AJAC President Mark Richardson. "Our journalists are all experts in their automotive fields, and I'm very proud of their ability to help people decide on the best new vehicles to buy in 2018."
The next step is winnowing down these winners to choose the overall Canadian Car of the Year and Canadian Utility Vehicle of the Year. The winners, after another round of voting, will be announced at the Canadian International AutoShow in Toronto on Feb. 15.
I'll let you know how that turns out when the winners are announced.
Copyright 2018 Jim Bray
TechnoFile.com
Jim Bray is a member of the Automobile Journalists Association of Canada. His columns are available through the TechnoFile Syndicate.