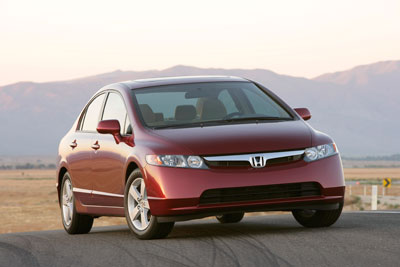 Honda Civic Still Offers Good Transportation; Si-Tech Wipers Make a Clean Sweep
By Jim Bray
February 4, 2011
The 2011 Honda Civic is proof that even a pretty basic car can still offer a decent driving experience. Meanwhile, PIAA's Si-Tech silicone windshield wipers are a nifty item for helping keep a driver's visibility optimal when the weather gets wild.
The Civic, whose 2012 replacement was just introduced at the North American International Auto Show, has been going strong in North America since the mid-1970's. I had a 1976 hatchback for three years and, though it was more like today's Honda Fit than today's Civic, it was a fine car that served us very well. Okay, it rusted out to beat the band, but all Japanese cars did back then – they've come a long way since those days.
Today's Civic is longer, wider, heavier and equipped more fully than those old ones. It's also more powerful, more comfortable and a lot more expensive. Just like its competition.
I remember the last time I drove a Civic, nearly back to back with a Toyota Corolla – one if its main competitors – and remarking how I'd forgotten what great cars both of those sedans are. But if you're looking strictly for a driving experience, the Civic beats the Corolla hands down – it's a relative blast, even though you're only working with 140 horsepower.
To put that horsepower into perspective: the Corolla claims 132 horses, the Hyundai Elantra cranks out 148 and the base Jetta oozes a mere 115. So the Civic is competitive, and the power is more than adequate to help create a little driving fun. It doesn't hurt that the car's pretty nimble, too.
If you need more horsepower from a Civic, you can get the Civic Si, whose extra zing brings the equine tally to 197. Couple that with the six speed manual you can get with that model and you're got a pretty skookum Civic.
My test car's equipment was almost as pedestrian as, well, a pedestrian's. Okay, it had wheels, and it had everything else you really need. I missed stuff like Bluetooth and automatic headlights, which I think should be standard equipment on every car and truck made today, and if I were a betting man I'd put a fiver (cents, not dollars) on both features showing up on the 2012 incarnation.
I also missed having audio controls on the steering wheel, but these and much more essentials are available if you nudge your Civic a tad up market. And the center stack isn't that far a reach.
The 1.8-liter, SOHC i-VTEC 4-cylinder engine can be  had with either a five speed manual transmission or a five speed automatic. Mine had the automatic, with no manual capability, so that sucked some of the fun out of the experience. But it works well and if you don't like shifting yourself it will serve you well.
Civics are slung via a control-link MacPherson strut suspension up front, with a reactive-link double-wishbone rear. There are stabilizer bars at both ends as well. The car feels nice and tight and the power-assisted rack-and-pinion steering feels fine.
Stopping Civics is done with power-assisted, ventilated front disc brakes. The rear end only gets drums, though there's ABS as well. But pedal feel is fine, and the car stops without fuss.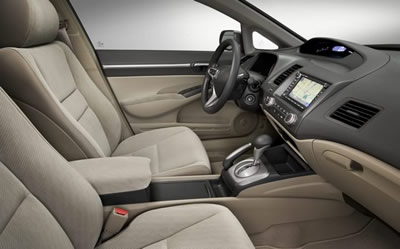 My sample Civic also came with power windows, 15 inch steel wheels, air conditioning, and an unremarkable four speaker, 160 watt AM/FM/CD (MP3/WMA enabled) audio system with auxiliary input jack.
Other niceties were cruise control, power door locks, keyless entry, auto up/down driver's power window, and a folding rear seat.
The fabric seats were real pet hair magnets, a problem not limited to the Civic, but on the upside they were comfortable and supportive. Unfortunately, they weren't heated – which caused my keister concern during the criminally cold time I had the Civic – but you can get them heated on the top line trim level. There are door pockets front and rear, drink holders up front and a front console armrest, too.
The driving position is good, thanks to a driver's seat height that adjusts somewhat, manually, and a tilt and telescoping steering column. Dual-stage, dual-threshold front airbags (SRS) are standard, as are front side airbags and side curtain airbags, which should keep your side curtains nice and safe.
I'm curious to see what the new Civic will offer, and am dying to get some seat time in it – but in the meantime, this generation has aged well. It's still cute, efficient, pleasant to drive and – with its interesting, two decker instrument panel and sharply raked windshield – even a bit daring.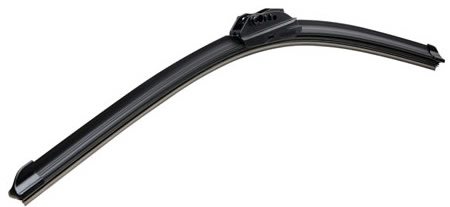 The Honda Civic Sedan starts at $15,805 U.S./$14,990 Canadian.
Blade Runner…
Meanwhile, I've also been trying out PIAA's new Si-Tech windshield wiper blades, the "Si-Tech" referring to "silicone technology", which they say brings all-season  performance thanks to their patented silicone-impregnated rubber.
The blades are very flexible, thanks to their "frameless" design, and they make enough sizes of them that they even fit my 1991 Infiniti Q45. I don't drive the car that much, so my actual experience with the Si-Techs is limited, but so far they appear to work as advertised, doing a really nice job of keeping the Q's wizened windshield well wiped.
The company says the blades also offer "chatter-free" operation, but my wife still talks when she's in the car so I don't know what they're talking about.
There's more to installing the new blades than just slapping them on the wiper arms. They have a "Windshield Preparation Pack" included in the package with which you wipe down your windshield after first washing it clean.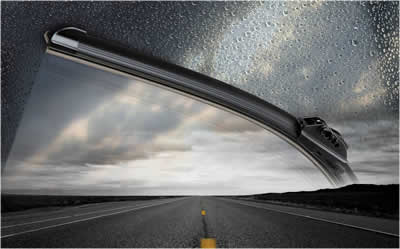 PIAA says the key to the Si-Tech's performance is the abovementioned frameless design, which they say creates more pressure points across the entire length of the blade while eliminating snow and ice build-up. They also claim the blade, and what frame there is, are heat and ozone resistant, and that the silicone rubber reapplies an active silicone coating on the windshield continually, "assuring streak-free, squeek-free operation."
Squeek free? I wonder if they meant "streek-free" as well…
Anyway, PIAA's Si-Tech wipers are supposedly available at specialty automotive parts retailers and PIAA dealers all over the place. Prices range from $25.99 to $29.99 and the blade is available with lengths of 16" (400mm), 17" (430mm), 18" (450mm), 19" (475mm), 20" (500mm), 21" (525mm), 22" (550mm), 24" (600mm), and 26" (650mm).
Now if only I could get The Ventures' "Wipeout" out of my head!
Copyright 2011 Jim Bray
TechnoFile.com