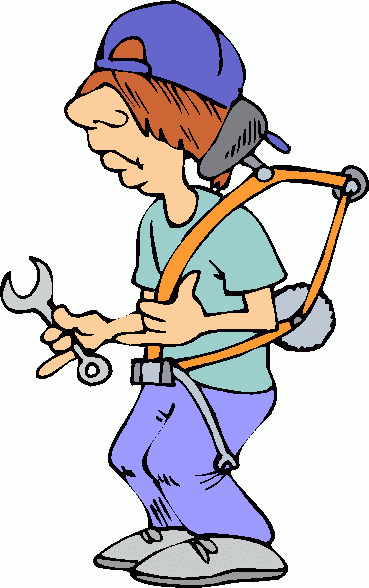 Looking for an honest mechanic? Here are some tips.
By Jim Bray
January 15, 2016
It's a cliché - though not necessarily a false one - that taking your car to the dealer from which you bought it costs more than if you go to a private outlet. But is saving money the best way to ensure your prized wheels stand the test of time?
As with so much else in life, the answer reminds me of an adult diaper: Depends. You can save money by eschewing your dealer, but you could be opening a real can of worms, too. You could be trusting your car to someone who has no clue about your particular model's idiosyncrasies. Yet there are literally a googolplex of private mechanics in business and they must be there for a reason.
The question for you to answer is "do you continue dancing with the ones who brung you, or sally forth in search of a new horizon, a bright and shining repair shop on a hill?" And it's a tough question.
In my own experience, I've tended to stick with the dealer during warranty - though you can supposedly get simple stuff like oil changes done elsewhere without voiding the service contract, if you can believe the oil changers' commercials (they wouldn't lie, would they?).  Once the car is out of warranty, however, all bets are off.
And of course if you didn't buy a brand new vehicle or a used one from a dealer that includes a warranty, there may be no warranty to consider anyway. Be sure to check that!
I haven't bought a new car - heck, even a used car with a warranty - since about 1983, so I have quite a bit of experience with some of "the little guys." I've also developed relationships of varying reward with some of the local dealers whose vehicles I've driven - Toyota, mostly, but also Infiniti (a very short lived one!) and, most recently, Audi.
I've had some horror stories, such as the Toyota technician who encouraged me to bring my 1983 Supra GTS to his home after hours to save myself some money. I got there and turned my baby over to him - despite the marijuana smell hanging over the place (I have nothing against marijuana but, like booze, it seems more like an "after work is done" kind of thing than a "give me your pride and joy and I'll get right on it after I finish this reefer" thing) and got in return a car whose heating system worked basically in reverse. I consider it a lesson learned.
Fortunately, I had started a relationship with a different Toyota dealer (I got to know them because they hired me to design their first website) and subsequently took to them my Supra - and the 1992 Corolla I bought from them subsequently - and never looked back as long as I owned those cars. I admit to having looked for a good independent Toyota mechanic, but decided to stick with the dealer because they didn't rip me off, treated me well and, well, because they were a client of mine so it was the least I could do.
My experience with the local Infiniti dealer was minimal, but instructive. After I bought a 1991 Q45 (about 2003) I did the due diligence I should have done before I bought it and discovered there was a very big flaw in those original Infiniti flagships - the timing chain guides would wear out and basically take the V8 out with them (you can read my experience here). The folks at Infiniti claimed they'd never heard of the issue (I learned of it from an Infiniti owners group on the internet) and gave the distinct impression they wanted money to give me an estimate.
So I took it to the Nissan dealer down the street, where they thought I was nuts but were willing to take my money anyway. As it turned out, I got the job done just in time: the guides were failing, indeed. That was my last time at an Infiniti dealer other than to rubberneck the new models or Sebastian Vettels's F1 car on display.
When I bought my 2005 Audi A4 Avant some three and a half years ago, a private sale, it came with the entire service history - right back to its original purchase invoice. And the car was virtually mint, so I had no real issues. But an eight year old premium car is still an eight year old car and things happen. I went to one of the dealers to buy a windshield wiper blade and the attitude of the guy behind the counter sent me to the other local Audi the next time I needed something, which was the replacement of a daytime running light.
That dealer was much more satisfying, but the cost of such a minor repair wasn't, so I went off in search of a good independent. And I found one! Since then, only Phil and his co-workers have been working on my pride and joy A4 and they've not only done yeoman's service, they've saved me money thanks to their honesty. They specialize in German cars, all makes found in Canada, though I've also seen an older Rolls Royce in there that helped increase my confidence in their competence.
That's a long intro to a piece on how to find an honest and reliable mechanic but I hope it puts into perspective that there's no magic bullet here - you can be done proud by a dealer and screwed by an independent or vice versa - when looking for someone to take car, er, care, of your baby. I know people who are happy with their dealership experiences, as well as those who've also hunted down their own white whales and established long term, satisfying relationships with their favourite independent shops.
There isn't room here to outline all my thoughts about the search for such a shop here (I blathered on too long), but the fine folks at The Art of Manliness (note that isn't "The Art of Personliness!") have published just such a guide and it's pretty good. 
Among their advice are sections on knowing your car's anatomy (learn some of the lingo so you'll understand what the car - and the shop - is saying to you), doing your homework (including using online resources to gauge what a particular repair should be worth in your region), and getting recommendations from people you trust (which is how I found my Audi saviour, though I've also received advice from folks I wouldn't trust to know what a technician is…).
The Art of Manliness piece also mentions finding a specialty shop - one that specializes in your type of vehicle - though this may mean the place isn't as convenient as others, and to check out their certifications to help (not to guarantee, of course) ascertain their qualifications. The men there also recommend you start out with a small job, quoting a mechanic named Marc Wagers as noting that "a mechanic is like a doctor in the sense that it's better to get to know them during a checkup rather than in the operating room." Makes sense to me. So start with a simple oil change or a scheduled maintenance.
There's more good advice on their site, too, including checking on a place's cleanliness and building a relationship with the mechanic and it's all well worth reading if you're in the market for a new mechanic. I don't necessarily agree with everything they said - for example, my Audi guy's shop is a Quonset-like hut that's so old it has a "we accept Chargex" (a decades-old forerunner to Visa) sticker on the front door, and I wouldn't want to eat off the shop floor - but the folks there know what they're doing and, at least so far, have been fair and honest. But overall, the Manliness piece is definitely a worthwhile read and could help you navigate the mechanical waters, so to speak.
The Art of Manliness site is also working on a "Gearhead 101" feature that can help you understand how your vehicle works, as well as explaining some of the terms you're likely to run into. And of course there's lots of non-car-related stuff about being a man in today's wussified society. I have no idea who these people are, other than from their self-inflicted bios on the site, but I've surfed by there a few times and like what they present.
Your mileage, of course, may vary.
Copyright 2016 Jim Bray
TechnoFile.com