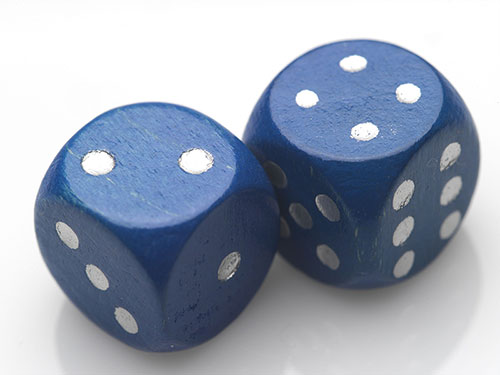 Buying a used car? Here's Part Two of some tips on how to negotiate
By Jim Bray
November 29, 2018
(Part Two of Two)
Last week, I wrote part one of this series on buying a vehicle, outlining some of the things you can and should do before going to the dealer or private seller. This week, I'll outline a few dickering/haggling tips that I've used successfully for vehicle purchases (and other things) that might help you in your quest for new wheels.
Remember, these comments are based on my personal experience and may not work for everyone – haggling does require a bit of nerve, after all, and you also need to be willing to stand up and walk away from a deal with which you aren't comfortable.
That said, haggling can be a lot of fun – whether you're buying a car or a refrigerator. I try to haggle nearly everywhere! Sometimes it works, a lot of the time it doesn't (clerks in stores usually can't dicker and their lives start flashing before their eyes when you try, which is pretty funny), but one success out of a few attempts is still worthwhile.
I've dickered successfully at stores like Sears more than once and even got a discount on a Sony LCD TV that was being blown out at a nearby drug store a few years ago. You never know if you don't try!
A caveat: if you try some of these tactics and they blow up in your face, don't come looking here for restitution: as with everything else, your mileage may vary.
Due diligence done?
First, decide on your bottom line and (in your head) then add 10 per cent or so because, to dicker fairly, you have to be willing to move on the price as well. Start with a lowball offer and see where it goes from there. And make sure you're talking cash, not financing – so have your money in order, if you need it, before you sally forth.
When we bought our SUV a couple of months back, we found one that fit the bill for an asking price of $24,995. It's a Toyota RAV4 Limited, decent mileage and good shape, with a reasonable amount of creature comforts such as power tailgate, leather, Bluetooth, etc. It was just what my wife wanted except for the colour, which of course you can't control when you're buying used.
It was also so new to the dealership it had yet to show up on its website or sites such as AutoTrader (we'd gone to that dealer to look at a couple of different RAV's which, though they were all about the same asking price, turned out to be inferior to the one we bought).
After the test drive, when we were back in the sales guy's cubicle, I told him we had 20 grand to spend and no more, but I also added that we were willing to pay the GST on top of that (the Canadian "value added" tax that was supposed to wipe out our deficits a couple of decades ago). It's a fee over which the seller has no control so we weren't about to penalize them for that. And it helped make us look reasonable – and I can use all the help I can get in that department!
I told the sales guy that, if that price were acceptable, we'd close the deal right there and then – deposit immediately and the remainder when we picked up the vehicle. That took the immediate pressure from us and put it on him.
After giving us an entertaining look of fearful dismay that we were actually trying to – gasp! – negotiate, he pulled out records of all the work the dealership had done on the RAV, work that was a worth couple of grand (retail), including a new windshield. He was obviously (though he never said it) making the case that we should be grateful the asking price was so fair considering all that they'd done for us.
This, of course, was absolutely irrelevant as far as we were concerned and we made that plain, politely, while also expressing gratitude that they'd done all the work. But we stood firm on the price, so he traipsed off to his boss's office to ask him/her/it – which is basically an opportunity for them to make us sweat.
We didn't. I spent the time trying to see if they had cameras or microphones in the guy's cubical and, just in case there were, cracking jokes. Didn't find any, but it passed the time.
The dealer countered at $21k (which mean we'd already achieved nearly a $4000 discount!) and then hit us with a $500 "documentation fee" he claimed to have no control over. I agreed with the $21,000 price (I'd have gone to $22K plus tax before walking away) but refused to pay the documentation fee – under any circumstances. He scurried back to his boss again, and when he came back eventually, he said we had a deal.
As for the "documentation fee," I guess it really is a thing because our final bill of sale was for $500 less than the $21K on which we'd agreed, with $500 tacked on for the fee – a bit of "ledgerdemain" that was a financial wash for us and a pandering to the bureaucracy that undoubtedly kept The Man, er, The Person happy.
We signed the papers, wrote a cheque for the deposit, and went home to wallow in buyers' remorse. When the vehicle was ready to go, we went back with a wheelbarrow of money – or its equivalent – and the rest is history. My dear wife now has her vehicle and she's been very happy with it so far.
He/She/It who talks first, loses…
It's important to remember that when you make your offer, you need to shut up and stay shut up. This is the hardest part of the process and it can be as awkward as heck! I once sat for nearly an hour, with one of my business partners, waiting for the other side to blink after we'd made our offer in a deal – and it was the most pregnant pause through which I ever squirmed (mentally, of course – you can't show the squirming!). But we won!
Don't be afraid to make eye contact with your "adversary" while you're pausing pregnantly, either – in fact, make sure you make eye contact: it gives you a stronger presence and bounces some of the intimidation you may feel right back at 'em.
Run away! Run away!
What happens if, when you make your offer, they tell you to pound sand? This is why you must be willing to walk away. And if you do, there's a chance the salesperson might follow you out the door, sweetening the deal. And if he/she/it doesn't, who cares? You'll get an equal or better deal somewhere else.
We'd done exactly that a couple of days before, when a sales person wouldn't, or couldn't, move on the inflated asking prices of a couple of vehicles we test drove. Because we walked rather than trying to renegotiate a dead horse, we found a better vehicle and paid less for it.
We would've walked from the Toyota dealer as well, even though we really liked that particular RAV4. Working in our favour was the fact that there's an abundance of decent used RAV4's for sale around here and I wasn't worried about finding another. The dealer obviously knew that.
Finding good help…
You should feel good about the salesman with whom you're doing the purchasing dance, and there are some good ones out there. If our guy had been a slime ball we would have either walked away quickly or been even tougher in our haggling, assuming I could have tolerated being around the slime ball long enough to dicker, and that's by no means a sure bet.
Fortunately, our guy was very personable and very helpful – so much so that I nearly felt guilty haggling with him – though obviously not guilty enough to not do it!
We found out when we picked up the car that he was also hungry for sales, and that had worked in our favour as well. I asked him how he was doing in the gig and he admitted it was so tough that was looking for alternative careers. I commiserated with him and admitted to having sold (well, tried to sell…) Toyotas back in model year 78-79, a tough job in that economy and one at which I stank. But we had something in common, a bond.
Of course, that didn't mean we offered any more money!
Want honesty? Give honesty!
You should also be realistic with the sales person. So, when you say you have 20 grand (or whatever) to spend, don't expect to get a $30,000 (or whatever) vehicle for that price - unless you're really, really lucky!
That said, however, even though I had told our guy that we only had $20,000 to spend, when I was doing my research, I pegged the top price limit at $25,000. This not only gave me a nicer choice of newer vehicles, it also gave us built in incentive to haggle as well as we could. The results speak for themselves. And you can do it, too!
Your mileage may vary, of course. I know it can be difficult screwing up the courage to negotiate, especially when the system can seem to be set up to intimidate you right from the start. Heck, it took me many years to find the nerve myself, but since then I've saved oodles of money on major purchases (and even some minor ones, surprisingly) over the years.
And it also adds an exciting edge to the mundane task of shopping for something.
Good luck!  
Copyright 2018 Jim Bray
TechnoFile.com
Jim Bray is a member of the Automobile Journalists Association of Canada. His columns are available through the TechnoFile Syndicate.