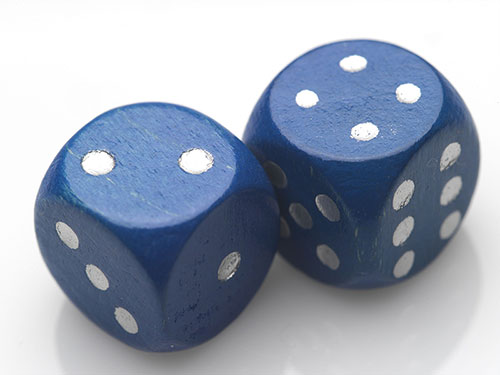 Buying a used car? Here are some buying and negotiating tips that might help you
By Jim Bray
November 22, 2018
(Part One of Two)
Buying a vehicle can be an intimidating and frustrating experience, but if you keep your wits about you and refuse to be frustrated and/or intimidated you can negotiate a deal that could save you thousands of dollars.
Fortunately, the actual negotiating process can be fun – and it's cool to see the look on the other party's face when you have the audacity to offer less than the asking price.
I have some recent experience in the car buying process which led a friend to suggest I string my experiences together into a couple of columns that could (not "will") help empower you the next time you sally forth into the car market.
You have to be willing to make the first offer, though, because no seller in his/her/its right mind – private or dealer – is going to unilaterally lower the price just because he/she/it likes the cut of your jib. Unless, of course, they're hungry for the sale, which you can use to your advantage.
You also need to be willing to walk away from the deal, regardless of how much you love that particular vehicle and want it to become a new resident in your garage or parking spot. There's always another fish at sea…
Some background: my wife thought it was time to get an SUV, mostly because our other vehicle (a 2005 Audi A4 Avant sport wagon) has a manual transmission and its V6 engine burns expensive premium fuel. She also wanted something that would sit higher than our very low wagon, giving her a better view in traffic.
Once my life had stopped flashing before my eyes (which happened when she said I didn't actually have to get rid of the Audi), I started researching vehicles online and put together a list of potential purchases to show her.
Researching online should be a no brainer, especially since there are so many automotive-related websites you can use to help in the process. My favourite (because I've used it successfully for my last two vehicle purchases) is AutoTrader (and, no, they don't pay me for this endorsement – dammit!), but there are also sites like Kijiji and eBay to find vehicles offered for purchase, and there are even more sites with which you can research your purchase.
And that's step number one: research your purchase.
Due diligence is important! And do it before you buy!
Why? Back in about 2003, I bought a 1991 Infiniti Q45 that was dirt cheap – both because it had been neglected and because the Q45's value was in free fall. So, I wrote the cheque and took home the car, then started poking around owners' groups online to find out how those who lived with the car liked it. Dumb move!
Oh, the owners loved their mighty Q's, but they also warned that there was a disaster just waiting to happen with the original years of the car because the plastic guides for the timing chain would deteriorate, causing the chain to come loose and chew up the engine, rendering the car moot as far as providing transportation was concerned: it would cost more to repair than it was worth.
So, because I hadn't found this out before writing the cheque, I had to spend about $3500 CAD getting the guides replaced, nearly doubling my initial investment. Duh!
I learned from my earlier oafishness when it came time to replace the Q, and so I put on my thinking cap first and had my mouse do the necessary legwork in advance this time.
I knew I wanted an A4 because I'd loved the car when I'd reviewed it a few years earlier, and I hoped that my research wouldn't end up pouring cold water on that choice. Fortunately, most of the owners at the Audi owners' sites I visited loved their A4's despite a variety of issues that seemed, mostly, to be fairly typical and straightforward used car issues (stuff wears out, after all!).
There was nothing that set off red flags other than an oil sludge problem with the turbo four-cylinder engine that had been solved, apparently, via a class action suit – and that didn't bother me because I was interested only in the V6 version anyway.
Alas, the V6 option narrowed my choices substantially, but thanks to AutoTrader we managed to find one we liked – a 2008 B7 variant at a local used car dealer we didn't trust but who had all the car's documentation to prove its mettle. Alas, the salescritter wouldn't dicker, so we left and let them stew while we visited our son in the United States. My wife was of the opinion that if it were still for sale when we got home we'd bite the bullet and buy it anyway – and maybe they'd be more interested in negotiating after a few more weeks of the car staying on the lot, unsold.
Of course, it was gone, and there was nothing in the range we wanted – a 2006 or newer Avant. So, I expanded my search to include the previous generation of A4 and the rest is history: not only did I find one that fit our bill, it actually fit the bill so well you'd think the first owner had ordered it originally with me in mind!
It didn't have Bluetooth (one of my "deal breaker" items, ironically), but it did have the factory-lowered sport suspension, the V6 engine and every other option available for the 2005 model year including rear seat heaters and window blinds. It also featured low mileage and a six-speed manual transmission – a rarity these days!
Hell, it was even the colour I'd have ordered were I buying it new! And the original owner had 3M'd it up the hilt to fight off rock chips.
Was I willing to give up the Bluetooth to get an older but in every other way a better car? Of course: aftermarket Bluetooth can be had cheaply. The question then became whether or not the seller would negotiate on the price, because I thought it was a tad high.
As it turned out, the owner was hungry: the car had apparently been for sale long enough that he'd virtually given up on unloading it. We made an offer and, after he stopped laughing at it, he made a counter offer. By the time we were finished, I had the car of my dreams (well, other than a Porsche…) for a couple of thousand dollars less than the seller's already-fair asking price – which was also about eight grand less than that other, newer but not as nice, A4 we'd let slip away when the guy wouldn't dicker.
So, if we hadn't been willing to walk away from a deal – and to dicker – we'd never have been able to purchase what has turned out to be the best car I've ever owned.
Catching lightning in a bottle, part two…
When it came time to add the SUV to our garage, I trotted back to my iPad and the AutoTrader app and started doing due diligence all over again.
It being my dear wife's turn to choose, the parameters were for a compact SUV that burned regular fuel and had a damn automatic transmission (at least she didn't want a CVT!). That's a pretty mainstream vehicle these days so there was plenty from which to choose.
My wife didn't want anything older than 2013 and our budget was about 20 grand, which also gave us plenty of choices. My plan was to lobby for a Mazda CX-5, because it's my favourite regular fuel-burning vehicle in that niche.
There were quite a few, though only one fit our budget, and so I dragged my wife to the dealership to test drive it – but instead of "Zoom-Zoom" that particular CX-5 said "Do I really have to go?" It didn't drive like a Mazda should and the interior hadn't been kept up – in short, it was a real disappointment and I very nearly cried myself to sleep that night.
My wife had been leaning toward the Toyota RAV4 anyway, because we'd had great success with Toyota products in the past (two Corollas, a Celica and a Supra…) and there was an abundance of them available as well, both privately and at dealers.
So, I put together a shopping list. We were willing to trade newer model years for slightly older versions with higher trim levels (I get spoiled by the toys!) and, fortunately, there was a good choice there, too.
Our search took us to a local Toyota dealer but when we showed up there, the ones I'd seen on AutoTrader left us cold and we were ready to walk away until we saw a 2013 RAV4 Limited that was so new to the dealership that it hadn't shown up online yet. We took it out for a drive, liked it, and went back to make an offer.
And that started a round of negotiations that ended with us purchasing that same vehicle for about $3500 off the asking price – despite the dealer's initial reluctance to move on the price.
I'll tell you how we did it in the next column.
Copyright 2018 Jim Bray
TechnoFile.com
Jim Bray is a member of the Automobile Journalists Association of Canada. His columns are available through the TechnoFile Syndicate.