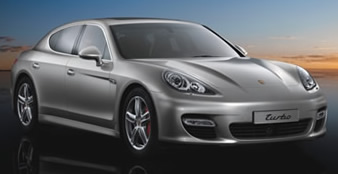 TechnoFile's Most (and Least) Interesting Automotive Adventures for 2009 
By Jim Bray
December 16, 2009
It's getting hard to find a bad vehicle these days, an era which is a legitimate golden age for the automotive industry, technologically if not financially.
That makes it difficult to decide what, in my never humble opinion, were the best vehicles of calendar year 2009. Coming up with the worst was easy, but I drove so many great vehicles this year that narrowing a list down to a top few without excluding some fine wheels, is impossible.
Nevertheless, here are a few words about the vehicles I found, if not the best, then the most interesting over the past 12 months.
Most Interesting New Prestige Car: This one's a no brainer. Even though I only had about 40 minutes behind the wheel so far (more to come!), Porsche's new four door "tourer de force" Panamera appears to be everything the company said it would be. It's fast, comfortable, luxurious and, despite how its rear end looks in pictures, it's a beautiful car that's identifiable as a Porsche immediately – and that's a good thing.
It also represents a big risk for the German manufacturer, leaping boldly into a new market segment that could have left it with egg on its corporate face. If I wore a hat, I'd take it off to Porsche for its boldness in taking a particularly gutsy step in this age when many seem unwilling to take chances. And for the car itself, of course.
Most Interesting Crossover: Again, an easy choice. The Toyota Venza is a true crossover, part car and part SUV – as opposed to so-called crossovers that are basically SUV's marketed as not being SUV's – and an interesting if slightly bland vehicle. I drove the four cylinder version (a V6 is also available) and it had plenty of poop for nearly any situation; it's also roomy and comfortable and has some mighty interesting ideas inside, including a nifty iPhone/MP3 bin that helps hide the wires you have to string through the car if you use such a player.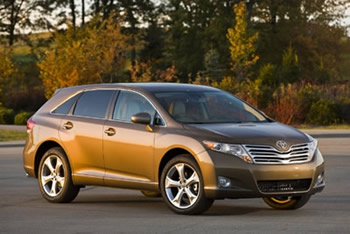 If I were shopping for the Camry-based Venza, I'd have a tough time deciding which engine to get (Do I opt for economy or fun/hauling ability?), but I'd definitely opt for the all wheel drive version, an easy choice as I write this while there's a foot of new snow outside Chateau Bray.
Most Interesting small/economy cars: This is a tougher choice. I would have given it to the Hyundai Elantra Touring, a fine wagon that's affordable, comfortable and nearly as much fun as the new Mazda3. But then I drove it back to back with the Mazda, at which time the 3's famous "Zoom-Zoom" seduced me once again.
Even the entry level 3 is a relative blast to drive, though if you want the wagon capabilities of the Elantra Touring you have to order the Mazda3 Sport which, depending on their relative configurations, will probably cost more. Either would be a good choice, but I sure like that Mazda.
Most Interesting Midsize car: this would be the "Camry, Accord, Jetta, Malibu et al" class, and I give the nod to the Ford Fusion. Available with a four banger, a V6, or as a hybrid, I tested the four cylinder version and, as with the Venza, found its power to be more than adequate.Carmakers are getting "old time V6" performance out of their four cylinder engines these days – and "old style V8" performance out of their V6's – so power shouldn't be an issue unless you live in the mountains or want to tow or haul stuff.
The Fusion exterior was always a tad bland to me, but a nice freshening Ford did for the 2010 model year helps improve the front and rear ends a lot. It also features a six speed automatic transmission that shifts very smoothly. In all, it's a fine car and is undoubtedly helping contribute to Ford's recent return to profitability.
A close second would be the Volkswagen Passat CC, a four door "coupe" that, other than it having a huge sunroof that tilts only, nearly had me running out to the dealership to dicker. It's sporty and classy and fun to drive, and features a typical VW interior, which means it's one of the most pleasant and efficient around.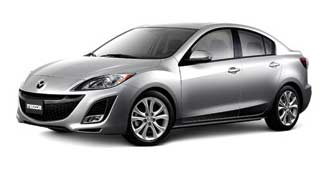 Most Interesting Small (Entry Level) car: again I look to Ford, though its terrific little Fiesta won't be available in North America until the middle of 2010. I got to drive the European version at a media preview, however, and loved the little critter.It's small alright, but roomy enough and it's cute as a bug's ear. It also performs very well thanks to nimble handling and an efficient little four banger.
The interior is appointed very well, and once Ford sticks its Sync system into it it'll be appointed even better. This is a car – either in sedan or five door wagon – that I would buy if I were shopping in this segment. It would be a very tough decision, since it'll be going head to head against such fine vehicles as the Honda Fit and Toyota Yaris, but I think Ford has really knocked this one out of the park, as long as it doesn't get lost in the translation to the North American market.
Most Interesting Hybrid: The Lexus HS 250h doesn't go head to head with the more famous hybrids such as the Toyota Prius and Honda Insight, but it's a very nice entry level luxury sedan that just happens to be a hybrid as well, so you can bask in the comforts of a Lexus and help prop up the climate change house of cards at the same time. Heck, Lexus even claims that 30% of its interior trim and trunk use sustainable ecological plastics. My flesh crawls just thinking about it.
The HS is also Lexus' first four cylinder vehicle and while it isn't going to set the world on fire when it comes to brute oomph, it's a darn nice car to drive and would undoubtedly be very pleasant to live with over the long term.It's also equipped very well, as a luxury car should be. Yet its prices start at under forty grand. I'll have a more in depth look at this winner in a few weeks.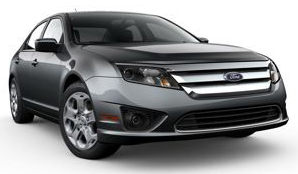 Most Interesting SUV has to be the Volkswagen Tiguan. It's VW's entry into the "cute ute" segment that consists of vehicles like the Toyota RAV4, Nissan Rogue and Honda CR-V. Despite turbo lag, the Tiguan's two liter turbocharged, direct injection four cylinder engine's 200 horsepower (and 207 lb. ft of torque) moves the vehicle very nicely.
Tiguan handles well and is a lot of fun to drive, thanks in part to a sporty suspension and either a six speed manual or six speed Tiptronic auto/manual transmission. My test unit was pretty basic in its accoutrements, but it was still comfortable, roomy and enjoyable, with a very attractive and functional interior.
To cap off my "Most Interesting" list I'll also warn you about the "Least Interesting", to serve as a cautionary tale for anyone who cares a whit what I think. My stinker of the year came from Germany and really rubbed me the wrong way: the smart fortwo.
The smart was easily the worst vehicle I'd driven in my several years of writing about automobiles, a tiny and tinny contraption that's simply awful to drive. I got an email from a "smart" owner after my initial diatribe in which he agreed with some of my points but disagreed with my overall position that the fortwo should be relegated to the dumpster it resembles so much.Fair enough; this person has spent a lot more time with the car than my week-long ordeal allowed (not that I wanted more time!), and is either as happy with his purchase as he claimed, or is knee deep in denial.
I stand by my opinion, though. There are far better choices for a small and economical car than the fortwo, such as the Hyundai Accent, the aforementioned Ford Fiesta or, well, any another car in that category. The smart may, indeed, be easy to park, and it doesn't gulp a lot of the premium gas it requires, but it's quite simply too little usable car for too much money.
Since model years seem to change virtually arbitrarily these days, this list is necessarily a blend of 2009 and 2010 vehicles; my yardstick has been models I actually drove in calendar year 2009. There may be better cars in any of these categories, but if I didn't drive it I didn't count it. There are other categories as well – full size cars and pickup trucks spring to mind – but only so much space in which to pontificate.
These, of course, are only my opinions based on my experiences. Your mileage, and opinion, may vary and that's good. With so many great vehicles out there, there's something for just about every taste, need, and budget. And that's good, too.
Happy motoring!
Copyright 2009 Jim Bray
TechnoFile.com