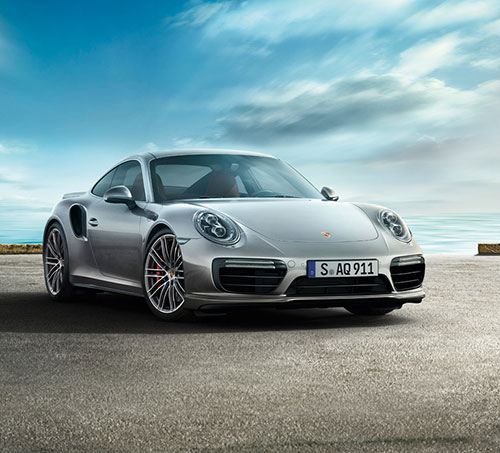 Consumers still love that new vehicle smell - and German quality smells the best
By Jim Bray
July 28, 2017
Ah, that new car smell! There's nothing quite like it.
As a car nut, it's one of the nicest aromas I can think of, and as someone who reviews cars regularly it's a welcome odour I get to experience all the time. The only "new" smell that can match it is the spit up from a newborn family member - but, unlike a new family member, you don't have to hose yourself down after experiencing new car smell.
It appears I'm not alone in this penchant for "l'odeur de voiture nouvelle" (or however it translates into Canada's other official - and the preferred one, it appears, if you're with the government -language). According to J.D. Power's 2017 U.S. Automotive Performance, Execution and Layout (APEAL) study, consumers are finding the lure of the new set of wheels even more compelling than before.
"Car owners' love affair with new vehicles is stronger than ever," says J.D. Power's press release, "as evidenced by a nine point increase in the APEAL index from last year—tied for the largest gain ever." The industry average APEAL index increased to 810 points this year (on a 1,000-point scale), helped along by significantly better scores in nine of the 10 categories the group measures. Not only that but 19 of the 32 brands included in the study made positive gains in their performance compared with 2016.
So it's not only that people like new cars, it's also that new cars are getting better and more appealing. And are therefore more appealing to people. And isn't that how it should be?
J.D. Power says the 2017 U.S. Automotive Performance, Execution and Layout (APEAL) Study measures owners' emotional attachment and level of excitement across 77 attributes, ranging from - according to their release - "the power they (owners) feel when they step on the gas to the sense of comfort and luxury they feel when climbing into the driver's seat." The study is now in its 22nd year, and was based this year on responses gathered from February through May, from nearly 70,000 purchasers and lessees of new 2017 model-year vehicles who were surveyed after 90 days of ownership.
"Many automakers are getting better and better at giving consumers what they want in a vehicle," said Dave Sargent, vice president, global automotive at J.D. Power. "The industry is doing a very good job of creating vehicles customers like across every segment, and the APEAL study identifies why this is. One clear reason is that non-premium vehicles are increasingly offering technology and safety features found in premium vehicles."
In other words, you don't have to look to Lexus for advanced safety features like lane departure warnings and stuff like Bluetooth, when you can now find such stuff on a small, affordable and very mainstream Corolla. Not that a Lexus isn't worthwhile, of course!
Illustrating this point, J.D. Power notes that the gap between premium and mass market brands is getting smaller, thanks to an average APEAL index score for the non-premium segment  improving by 10 points (to 804 out of 1,000), while the premium segment improved by just one point, to 845 - meaning the hole between the two segments has narrowed to an all-time low of 41 points.
Now, one might expect higher end vehicles to be better and "less improvable" already and that's fine - but clearly, you no longer have to look to the high end vehicles to get a reasonably high end experience. A great example of this is Mazda's CX-9, which isn't on the list as "having improved" (it was pretty fine already, by the way) but which deserves a look from everyone shopping for a three row SUV/Crossover.
The APEAL awards dovetail with J.D. Power's Initial Quality Survey results, which should surprise no one. In fact, eight models that were named for APEAL segment awards were also mentioned in the J.D. Power 2017 U.S. Initial Quality Study. These include the BMW 2 Series; Chrysler Pacifica; Kia Cadenza; Kia Niro; Kia Soul; MINI Cooper; Porsche 911; and Porsche Macan. Hyundai's new Genesis brand ranks second in both APEAL and IQS this year, while Porsche ranks top in APEAL and third in IQS.
Note the nationalities of the top brands: German, "American" (Chrysler is now owned by Fiat) and South Korean. And note no Japanese vehicles in this list. I wonder if that's because more Japanese companies than I care to mention are currently overstyling (i.e. "uglifying") their vehicles, or doing dumb things like removing volume and tuning knobs from their centre stacks.
I would dare to bet that part of the reason the South Koreans - Kia and Hyundai (the latter of which has split the Genesis brand off into its own incarnation, like Toyota did with Lexus) - are doing so well is that they very smartly hired top Germans away from "the fatherland" to design their new vehicles - and it shows: South Korean cars used to be a joke. Now they can compete with anyone.
Today, I'd buy a Kia or Hyundai (Genesis will probably never be in my budget) before I'd buy almost any Japanese car, and I love Japanese cars. Heck, I drove Japanese vehicles exclusively from about 1976 until 2013, when I bought my first German car - a car that just happens to have been designed by the guy now heading the South Koreans' design teams.
Anyway, back to the J.D. Power thing. Perhaps the best news is that "manufacturers are making ever-higher quality vehicles, but this is not coming at the expense of performance, styling, utility or features," Powers' Dave Sargent added via the press release, though beauty, of course, is in the eye of the beholder.
So who's top of the heap this year? The same folks who've been on top for the past 12 years previous: Porsche. This does my heart proud because Porsche is my personal favourite brand. I don't love 'em because they're the best built; I love 'em because they're solid, fantastic to drive and they stir my automotive soul. And they're built well.
Porsche earned an index score of 884 for its top spot. Next up was upstart start up Genesis with 869, then BMW (855), Audi (854) and Mercedes-Benz (851). The most improved brand was Chrysler (815, up 41 points from 2016), followed by MINI (+30 points), Nissan (+27) and Honda (+25).
Not surprisingly, the parent company that received the most model-level awards for its various brands is Volkswagen with six, followed by BMW with four. VW brand/models on the list were the Audi A3, A4 and A7, the Porsche 911, Cayenne and Macan. BMW's four entrants were the 2 Series, the X1, MINI Clubman and MINI Cooper.
Ford copped mentions for its F-150 and Super Duty trucks as well as the fantastic new Lincoln Continental. Government Motors was noted for its Cadillac Escalade, Chevrolet Bolt and Tahoe,    Hyundai Motor Co. was singled out for the Kia Cadenza, Niro and Soul. Fiat Chrysler had the Chrysler Pacifica and Dodge Challenger on the list, while Honda had the CR-V and Ridgeline. Nissan's Altima and Murano also made the tally.
Porsche's Macan was named for the third consecutive year, while the BMW 2 Series, X1, Chevrolet Tahoe, Kia Soul, MINI Clubman and Porsche 911 all received a model-level award for the second consecutive year.
Vehicles keep getting more expensive all the time (though I must admit manufacturers are pretty good at holding the line on prices overall), thanks in part to new technologies and safety stuff. Also raising prices are government regulations that force carmakers to add stuff like airbags, which add weight and complexity, and increasingly stringent fuel economy figures supposedly meant to combat the fraud that is global warming (oops, "Climate Change™").
All this means that carmakers have to toe a tough line between adding safety features and reducing weight, a thankless task I'm glad I don't have to figure out. And while it's not unusual to hear complaints about cars that break down, or things that don't work (and I'm not innocent of this), it also seems to me quite amazing just how well these things do perform under real word conditions, all things considered.
And it's good to know that the stuff is being built better and better all the time.
Copyright 2017 Jim Bray
TechnoFile.com