Ford wins biggest at Canadian Car of the Year
By Jim Bray
November 2, 2012
It didn't take a bailout for Ford to drive away with four category winners at the 2013 Canadian Car of the Year awards TestFest held last week at Niagara-on-the-lake, Ontario.
The company scored the Best City Car, Best New Family Car (over $30,000), Best New Sports / Performance Car (under $50,000) and Best New SUV / CUV (under $35,000). Porsche and Hyundai won two categories each, the former for its fantastic new 911s and Boxster and the latter for its lovely Elantra GT and Santa Fe Sport 2.0T.
Last year it was the Korean makers who cleaned up, with no Japanese cars winning at all. As for the Japanese, it appears that the gauntlet the Koreans threw down has been picked up. Mazda scored top marks for its Mazda3 Skyactive, in the Best New Small Car (under $21,000) category and Honda copped the Best New Family Car (under $30,000) for its new Accord sedan.
Here's a complete listing of the win, place and show entries (note, not all categories are shown in photos):
(Photos courtesy Michelle Siu for AJAC)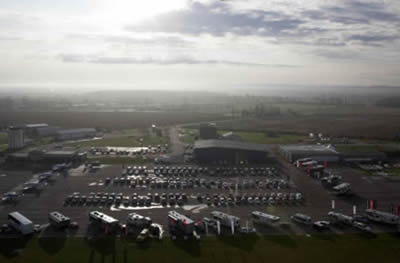 TestFest: the Venue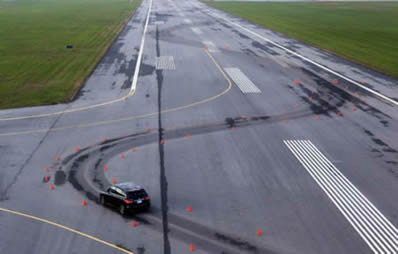 The Handling Course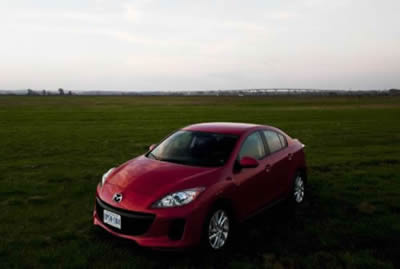 Mazda3 Skyactiv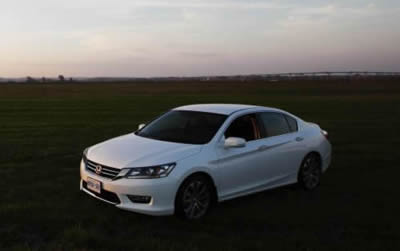 Honda Accord sedan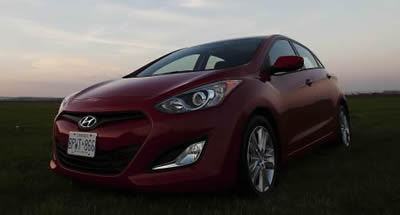 Hyundai Elantra GT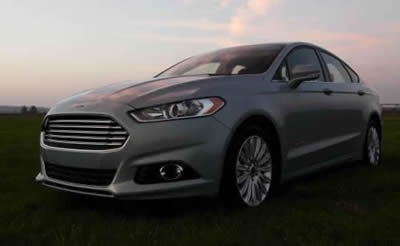 Ford Fusion Hybrid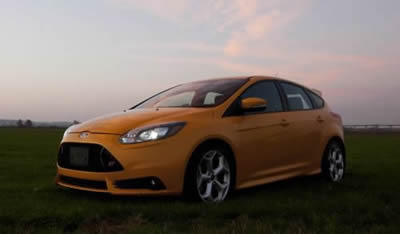 Ford Focus ST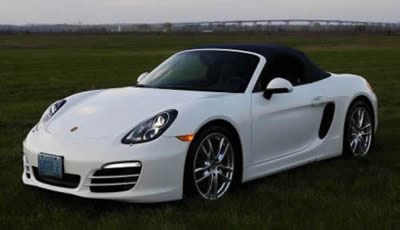 Porsche Boxster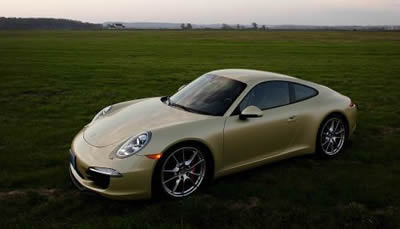 Porsche 911S
Best New City Car:
1) Ford Focus EV
2) Mitsubishi i-MiEV (there were only two entries)
Best New Small Car (under $21,000):
1) Mazda3 Skyactiv Sedan
2) Kia Rio LX+
3) Nissan Sentra
Best New Small Car (over $21,000):
1) Hyundai Elantra GT
2) Mazda3 Sport Skyactiv (Hatchback)
3) Ford CMAX hybrid
Best New Family Car (under $30,000):
1) Honda Accord Sedan
2) Ford Fusion
3) Nissan Altima
Best New Family Car (over $30,000):
1) Ford Fusion Hybrid
2) Chevrolet Malibu
3) Mercedes-Benz B 250
Best New Luxury Car:
1) Cadillac ATS
2) BMW 3 Series
3) Lexus GS
Best New Prestige / Performance Car
1) Porsche 911 Carrera S
2) Mercedes-Benz SL 550
3) BMW M5
Best New Sports / Performance Car (under $50,000)
1) Ford Focus ST
2) Scion FR-S
3) Hyundai Genesis Coupe
Best New Sports / Performance Car (over $50,000)
1) Porshe Boxster
2) Mercedes-Benz SLK 55 AMG
3) Chevrolet Camaro ZL1
And in the SUV/Crossover departments:
Best New SUV / CUV (under $35,000)
1) Ford Escape 1.6L EcoBoost
2) Subaru XV Crosstrek
3) Honda CRV
Best New SUV / CUV ($35,000 - $60,000):
1) Hyundai Santa Fe Sport 2.0T
2) Nissan Pathfinder
3) Acura RDX
Quite the interesting, international mix.
All of the winners were deserving of their accolades, though I disagree with a couple of them. I was surprised, for example, that the Scion FR-S/Subaru BR-Z didn't take their category. Not to minimize the quality of the Ford Focus ST, but the "Scionbaru" is such a home run in the affordable sports car world that I think it/they should have won. On the other hand, I scored the Subaru a tenth of a point lower than the Scion because its audio controls were even worse than the Scion's.
Whatever the results, that was a tough category, with 10 interesting competitors.
The Elantra GT's winning also surprised me, not because it isn't a great car (it is), but because the Elantra won last year – though the GT is more of a hatchback/wagon version of last year's winner. I guess Hyundai just keeps making it better, and to be fair, if I were shopping in this category, the Elantra GT would be tops on my list.
The annual TestFest is put on by the Automobile Journalists Association of Canada, and brought together a record number (more than 80) of car writers who collectively had to drive and judge more than 60 vehicles.
We each had our assigned categories to do, which meant we had to drive each vehicle in the category back to back under "apples to apples" conditions consisting of rural/urban roads and a handling course AJAC set up on the Niagara-on-the-Lake airport (much, I'm sure, to the chagrin of local pilots!).
I was assigned City Car, Small Car (under $21,000) and Sports/Performance Car (under $50,000), a total of 22 cars which took the best part of two days to get through. Once everyone has driven their assigned categories you can drive any others, which gives you a fantastic smorgasbord from which to choose.
My strategy, as with other years, was to drive as many vehicles as possible – isn't that why we were there? – while trying to guess which ones would win their categories so I could drive them before the awards press conference on the Thursday evening, when the category winners were announced.
Why use that strategy? Every voting member is required to drive all of the category winners so we can vote fairly for the overall car and SUV/CUV of the year, which will be announced at a car show in Toronto in February. That leads to a mad scramble on the morning after the category winners are announced, as everyone tries to get seat time in the winners they haven't driven before the 3 p.m. Friday deadline.  
I was lucky, because I had only missed the Elantra GT and, since it was available first thing Friday morning, I was able to vote early (but not often, alas!).
Our test drives were short, limited by time and availability of the iron, so we got little more than a first impression of the vehicles we hadn't driven before TestFest, but everyone was in the same boat and that made it fair. And our subjective opinions, expressed on a scale of one to 10 for a variety of parameters, were also leavened by objective technical data for each vehicle.
The result is a scrupulously fair and detailed look at the vehicle entered, so if a particular vehicle wins there were good reasons for it.
There were a heckuva lot of interesting vehicles on tap, as usual. I think my biggest surprise other than the Scionbaru not winning came from the Mazda3 Skyactiv. I'd driven it before, for a review week, and commented that I wasn't that impressed with the Skyactive version that seemed to eschew some of Mazda's famous "Zoom-Zoom" in favor of gas mileage. I was disappointed.
But driving the 3 Skyactiv, which is a very nice car, back to back with its peers showed me that it had more "Zoom-Zoom" than anything else in that category, and I pleased when it topped the category and agree with the choice.
Biggest irony of the event involved the City Cars. Both of these are all-electric vehicles, which of course require charging stations to keep them juiced up. But TestFest was only a temporary setup, so it wasn't practical to have the charging stations wired right into the grid. What they ended up doing was powering them by a gas-powered generator – probably the only solution considering the situation, but one that made me laugh anyway.
And if you wanted to drive one of them it paid to do it as early in the day as possible, since we drove them hard in a manner that most owners would probably never do, and the poor batteries just couldn't keep up.
The Ford Focus EV was a good choice to win. It's first and foremost a nice car, as opposed to the i-MiEV, which is basically an entry level car that seems closer to being a golf cart than a compelling drive. Both are too expensive and limited in range to be really practical other than as a commuter vehicle, but the Ford showed you can still tackle these tasks without feeling like you're sitting in an enclosed shopping cart.
And of course I'm delighted the two Porsches won. I love Porsches and these two are definitely major upgrades, though they still carry their Porsche tradition on their sleeves, er, fenders. I'd driven the 911 before and my wife still can't get the drool out of my shirts because of it. This was my first kick at the new Boxster and, though I'd rather have the extra ponies of the Boxster S, it's a worthy replacement for the older roadster, looking almost as if they'd taken the old car to the gym to come up with this svelte new version.
Fondest smell of TestFest? The aroma of abused tires as the vehicles came back to the parking area after their spell on the handling course.
For the car guy, it was heavenly!
Copyright 2012 Jim Bray
TechnoFile.com