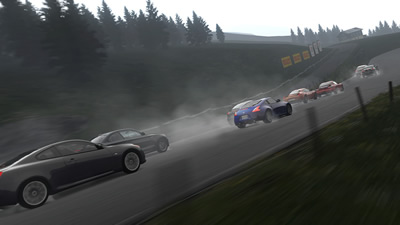 Gran Turismo 5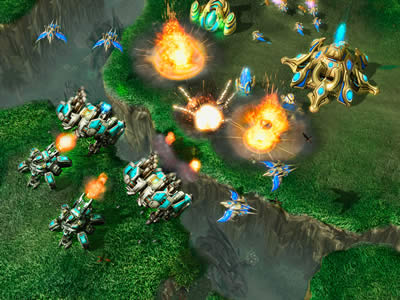 StarCraft II
(more pictures below)
TechnoFile's Most Interesting Tech Products of 2011
By Jim Bray
December 17, 2011
What a great time it is to be a tech nut! Every day, it seems, some new and exciting gadget or technology comes along that promises to make our lives easier, more fun, more fulfilled, more whatever. And while a lot of them don't live up to that ideal, there's still plenty of neat stuff out there.
It's traditional at this time of year to look back at some of the most interesting things that have come along over the past 12 months. This "Most Intriguing" list doesn't necessarily mean these are the best products I looked at in 2011, just the ones that turned my crank the most, for better or worse. I spent most of the year playing with Blu-rays and/or games, audio systems costing from hundreds to tens of thousands of dollars, iPad/Android apps, and a bunch of other stuff.
I don't play a lot of games, but I got to spend quite a bit of quality seat time with Gran Turismo 5 and I still love it. The PS3 game bills itself more as a driving simulator than a game, and that's a pretty good analogy, especially if you have a racing wheel and pedals with which to exploit it (in fact, I can't imagine enjoying GT5 without a wheel/pedals). The race tracks – real and imagined – are challenging, the driving experience is probably as good as you can get from a game – er, simulation – and the graphics and sounds are top notch. And there's just something awesome about driving over 200 miles per hour safely and securely with no risk of crash. Well, no risk of a crash that will hurt you physically; there's plenty of risk of "virtual" crash!
My only real complaint is the lack of Porsches. I found a RUF Boxster in one of the car lots – and snapped it up immediately – but where are the 911's, the Carrera GT, Caymans and the like. Perhaps it's a rights issue, but I don't like it.
The other game I spent too much otherwise productive time on was Blizzard's StarCraft II: Wings of Liberty.  This entry joins a popular series of terrific real time strategy games Blizzard has unleashed, most notably the WarCraft series. StarCraft is basically the same game, but dressed up in a science fiction setting. Real time strategy games (and first person shooters) are my favorite PC games and StarCraft II ups the ante nicely from the original, with a compelling story, excellent graphics and enjoyable game play. It's a bit of a resource hog, but if you have the resources and enjoy this type of game, you might enjoy having them hogged this way.
The "Silly Little Gadget You Can't Live Without" award goes to the Toddy, which isn't really a gadget at all. Rather, it's a cleaning cloth for smart phones or tablets and it's absolutely wonderful if you don't like the way finger marks mar your screens. The Toddy does a marvelous job of wiping the screen clean without needing sprays or chemicals (well, not often anyway). It accomplishes its task this by having a "rough side" that's kind of like a cat's tongue with which you wipe all the crap off your screen; then you turn Toddy over and buff the screen with its shiny side to make it look brand new again. I have both sizes, a little one ($9.99) that's great for smart phones and glasses, and a larger one ($14.99) that's ideal for tablets and flat screen TV's.
As one who spends plenty of time on the iPad, I find myself using the Toddy multiple times a day, because I can and because I'm anal about fingermarks – even though they're usually mine! Toddys are available in a variety of designs.
Blu-ray of the year is a tie: Alliance/Atlantis' extended editions of Peter Jackson's "Lord of the Rings" trilogy and, for its body of work, Eagle Rock Entertainment (a.k.a. Eagle Vision) and its seemingly endless stream of concert discs. The LOTR package is not only the first time the definitive extended versions of the fantasy masterpiece have been available on BD disc, with so many extras you could probably use up your retirement checking out all the stuff, but it also corrects a less than stellar "Fellowship of the Ring" BD that wasn't up to the quality of the other discs in the original "Theatrical version" Blu-ray release of about a year earlier.
This is definitely the version to get if you have time to sit through the much longer versions of the movies – and it's worth sitting through them because these versions flesh out the story and the characters nicely, so much so that the movies seem more complete, as if they were the director's original vision but had to be shortened for theatrical audiences. This is as opposed to some "director's cuts" that seem to just add stuff from the cutting room floor so they can market it as a special edition.
Eagle Rock's stuff runs the gamut from brand new (2011) concerts to vintage ones. I recently reviewed the Cream reunion concert that is my "Eagle Vision disc of the year" because of its incredible performances as well as awesome picture and sound. I've also enjoyed discs from Emerson, Lake and Palmer, Deep Purple and others, and Eagle Vision has also unleashed concerts from such notables as Lindsay Buckingham, The Rolling Stones (a vintage concert from the "Some Girls" concert tour), Peter Gabriel, Dream Theater, Styx, and many others. Chances are that if you're a classic rock, jazz or blues fan, there's a disc with your name on it, and the ones from concerts recorded recently are usually of top notch video and audio quality to boot.
Gadget of the year is the Livio "Kit," a nifty little device that can make an older car Bluetooth, hands-free phone compliant – and more. It plugs into your car's cigarette lighter – er, power adapter – and sends your phone's signals and/or streaming media from your phone to the car's FM radio. The interface is a tad clunky (but no worse than some cars' that I've driven) and depending on where your power adapter is the Kit could be a bit in the way, but overall it works well.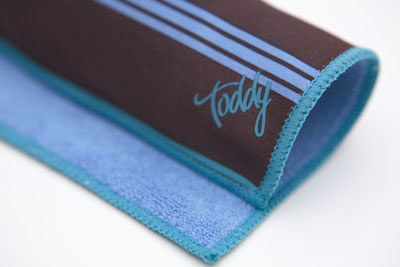 Toddy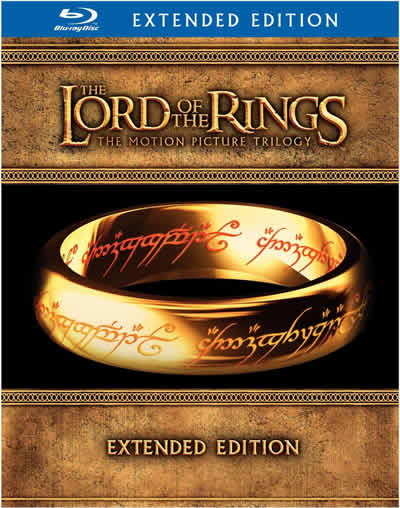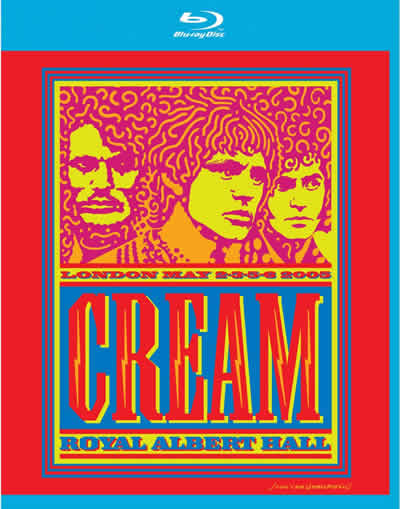 Lord of the Rings and the Cream Reunion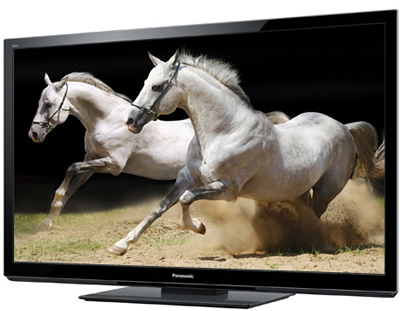 Panasonic 3D Home Theater

Crestron PROCISE

Oppo BDP-95
The $120 device also includes a USB port for charging your smart device, auxiliary jack I/O for cars/devices that are equipped so, and it even includes Livio's terrific Internet radio app that brings in something like 45,000 radio stations from all over the world, an app I have on my iPad and which is probably the third party app I use the most. It's available for iOS devices and Android.
My home theater reviews ran the gamut from low end to high end this year, and the systems of the year are from Crestron and Panasonic. The latter set me up with a complete 3D home theater consisting of their excellent $1900 TC-P50GT30, a 50 inch 3D plasma coupled with the $599 SC-BTT770 Full HD 3D Blu-ray Disc home theater (Blu-ray player and 5.1 audio system including all speakers). Whether you use it for 3D or 2D, the plasma offers excellent performance (and you can exploit Internet-based content with it as well) and the audio system does a first rate job for its price.
When you consider the fact that the whole shebang will set you back only about $2500 in total, it really is a bargain for people who want good quality but who also don't live and breathe this stuff like I do.
And if you do live and breathe audio and video, you might want to check out Crestron's PROCISE audio system, which costs about 10 times the price of the Panasonic– and it doesn't include the TV, Blu-ray player or speakers! The Crestron system I auditioned includes the PSPHD surround sound processor ($11,000), ProAmp7x400 ($8,000), CP2e Compact Control System with Ethernet ($1,800), TPMC-9 Isys 9 inch Tilt Touchpanel ($3,800) and CEN-POE5 Power over Ethernet Switch ($400). What you get is a huge and heavy amplifier that pumps out 400 watts into seven channels – without ever breaking a sweat even at nearly ear splitting volumes. I used it in a 5.1 setup running my own reference Definitive Technology speakers, coupled with an Epson 1080p front projector and 106 inch screen and it sounded fantastic.
If you can afford it, this beast of a system (which is touchscreen operated and can be installed out of sight if you choose) will keep you happy for many years. It truly is awesome.
And while you can get a Blu-ray player for about the price of a box of cereal now, audio and videophiles might want to look a bit higher up market – at Oppo's BDP-95 nearly universal Blu-ray audio/video player. This baby runs about a grand U.S., but is an incredibly flexible player that handles not only DVD's (upconverted superbly to 1080p) and Blu-rays, but also plays DVD-Audio and SACD discs (and CD's of course). You can also play digital files on it via USB or, if you have the proper software on your computer, by streaming.  And the performance is superb.
Oppo has been making players that offer excellent value and performance for several years, but this flagship is their best yet. The audio and video quality are such that I think the $1000 price tag is more than reasonable, making this yet another winner from Oppo Digital.
So that's it, a quick look at my favorite tech products of 2011. Your mileage may vary, of course, but for me, these are the things that turned my crank the most.
I can't wait to see what newer and better stuff I'll get to play with in 2012!
Merry Christmas, and all the best. See you in the new year!
Copyright 2011 Jim Bray
TechnoFile.com