Toshiba tablet offers giant pictures, while SVS cables prove a "sound" investment
By Jim Bray
May 2, 2013
The iPad may have started the tablet revolution, but it seems as if everyone is trying to get a piece of the action these days. So it is with Toshiba's new line of Excite tablets, which if nothing else up the size ante substantially. 
Toshiba Canada let me play with their new AT330, a.k.a. the Excite 13, an Android-based tablet that's so big I could imagine Moses bringing a pair of them down the mountain cradled in his arms. I even thought briefly of taking it snowboarding, except I don't snowboard and can't imagine such an activity being very good for the device; heck, if nothing else, my bulk would crush it.
Anyway, the Excite 13 has a spectacular, 13.3 inch diagonal "AutoBrite HD+ display", with a thoughtful 16:9 aspect ratio and 1600 x 900 screen resolution – pretty close to the 1080p of today's high definition Blu-ray discs. This makes it ideal for movies and games, and of course for surfing the web. Heck, the screen's so big I very nearly didn't have to wear my reading glasses while using it!
It also features 10 finger touch support, quad speakers (and pretty decent sound for such dinky little speakers), and it has integrated ports that let you connect it to TV's, smartphones or laptops. And of course since it runs Android (version 4.0), there's practically a googolplex of apps you can procure to exploit its features further.
The Toshiba comes pretty loaded out of the box, with a media player, file manager, Think Free Office, Evernote, a printer share, and more. The apps and games I tried (including some I downloaded) worked fine.
Inside the AT330 is a quad-core processor ("for greater multitasking and better entertainment"), so it's fast and efficient. That isn't as big as deal as you might think if you're just surfing the net, but when you want to watch an HD movie, it can come in handy. I fired up a couple of my own digital copies and loved how they looked on the Excite – colors were bright, the image was clean and with good black levels. It didn't make me want to tear down my 106 inch home theater screen, obviously, but its built in HDMI port let me patch it into it.
The 16x9 aspect ratio (as opppsed to the iPad's 4x3) means there's less "letterboxing" of widescreen movies, which is nice. A film in the common 2.35:1 widescreen aspect ratio only takes up about half the 4x3 screen (the rest is unused blank space: the black bars), while at 16x9 the majority of the screen is occupied by the content. So I'm content.
The unit seems well built, and the controls are easy to figure out and use. Battery life was more than adequate; I'm happy if I only have to charge my tablet up once a day, and the Toshiba fit that bill nicely under my normal use.
I didn't like the sensitivity of the backlighting, which would dim and brighten obtrusively depending on the ambient light – but I can see why people would prefer it that way as well. 
The whole Excite 13 shebang worked as advertised and is actually a pretty reasonable deal for the price. Toshiba Canada's website lists a version of the 13 that comes with 64 gig of eMMC memory for $499.99, which is pretty decent. They also have models that sell for over $600, so it depends on what you want and need.
I have an original iPad that I love, though it's getting more than a tad long in the tooth now, and have yet to find an Android device (including my smartphone) that makes me want to chuck it. This Toshiba doesn't either, but I can certainly see why people would like it. It's quite a compelling machine.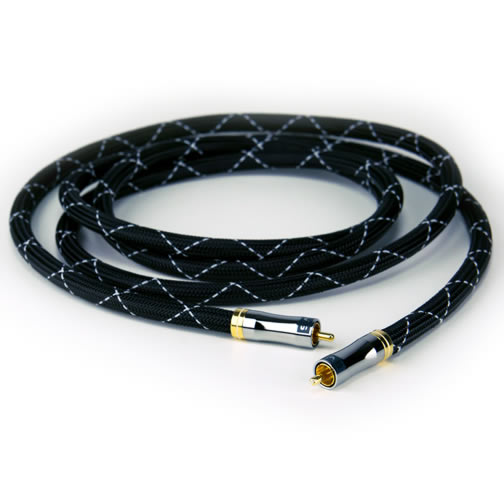 I've also been checking out a set of SVS SoundPath audio cables. Why? Because the quality of your audio cables is nearly as – if not as – important as the rest of your components and those cheap little red and white (and yellow if they include video) just don't cut it when it comes to audiophile performance.
Now, there may be a law of diminishing returns here; you can spend literally thousands of dollars on cables and not many people other than really well-heeled audiophiles are going to do that. I've tested some, though by no means all, of these stratospherically-priced cables and they can do a great job. But I generally stay more down to earth because, even though I can write the stuff off, I still have to justify the cost and I just don't think you get enough from the really esoteric stuff.
Naturally, I'm willing to be convinced otherwise!
This is why the SoundPath cables piqued my interest when their press release hit my inbox. Always looking for a way to up my audio ante without breaking the bank, I hit them up for a set and they, very kindly, indulged me with a set of two meter length cables. I patched them between the analog audio outputs of the Oppo BDP-105 "Blu-ray player" (it's actually a lot more than just a BD player) to the analog inputs of the Rotel RSP-1572 preamp/surround sound processor I've been playing with.
And they work great! Audio quality is just what you'd want: nothing I could notice that added to or subtracted from the audio signal it was passing. I was using pretty good cables already, but the SoundPaths were better than my old connectors, transmitting a nice and clean, transparent sound from component to component. And isn't that the whole point?
SVS takes a pretty straightforward approach to the cables. According to the company, they craft the things "leveraging lab-tested construction techniques and premium build materials without pointless gimmicks to drive up the price." As they also point out, quite correctly, many cables feature "exotic design techniques that lead to claims of sonic enhancement but do little more than raise the price with no discernible audio improvement." In other words, an expensive placebo effect: if they cost a lot and look neat, they must be better.
SoundPath cables are engineered to achieve "state-of-the-art electrical performance and flawless signal transfer through smart, efficient design that maximizes value and maintains signal integrity." As I said, the cables shouldn't add nor subtract from the sound – they should act just like hoses for the sound, or perhaps "freeways," passing the signal along from source to destination unaffected and uncolored, as if they aren't there at all.
The manufacturer claims to achieve ultra-wide bandwidth and exceptionally low capacitance through a combination of cold-fused gold plating on the center pin and the outer contact ring (gold is a wonderful conductor of electrical signals) as well as multi-strand high-purity copper. I guess making the entire cable out of gold would be even better, but who could afford them?
There are other factors at play in passing the signal along unchanged, including ensuring proper shielding (to minimized interference), termination and RCA connector quality. SoundPath cables use an outer shell of highly polished, chrome-plated brass with a cool-looking (not that how a cable looks is the be-all and end-all, of course) black nylon covering and color-coded polarity band for easier set-up (to help ensure you get the channels connected correctly).
SVS claims the center conductor and shield are hand-soldered to the RCA connector, while the outer jacket is secured to the RCA connector with a big set screw.
The bottom line is that you get a cable that works well, should last a long time, and that looks classy while doing it. For what more could anyone ask?
Well, how about a starting retail price of $30 per cable?
Available lengths range from two to 15 metres, the longest set costing a reasonable $60 each.
Okay, that still means you'll need to shell out $180 for six two metre cables (or $480 for a 15 metre 7.1 system), but that's chump change compared with what you could spend, and the performance is everything the vast majority of people could need. Of course, the performance depends on the equipment you're connecting as well, but if you patch these cables between decent components, you'll probably be quite happy with them.
Now that I've tried SVS cables, I'm very curious about some of their other offerings, which include a wide range of speaker systems that look pretty darn interesting.  You can check out their stuff at http://www.svsound.com.
Copyright 2013 Jim Bray
TechnoFile.com