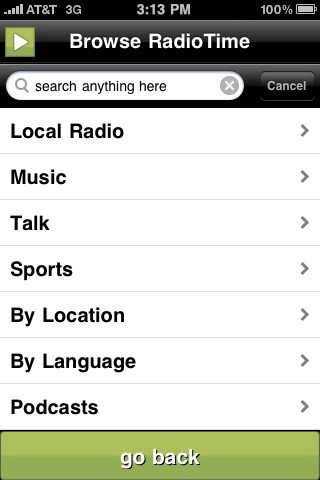 iPhone Apps Bring cars, Radio Home, Grosses Out, Punks Friends
by Jim Bray
June 24, 2010
Apps for the iPhone are exploding exponentially, or so it seems, and run the gamut from the sublime to the ridiculous.
It isn't often that one of them gets me excited, but I've been using a couple that I've found really handy, including apps from Car and Driver and Autoweek magazines. Both of these car apps are free – the best type! – and between the two you get buyer's guides and stuff like news, reviews, photos, specifications and more, covering an abundance of autos and automotive issues.
Then there's Livio's Internet Radio app, a five dollar download that's billed as the first and only mobile internet radio solution optimized for use in a vehicle. It's a wonderful tool for either the iPhone or iPod Touch and it lets you listen to more than 42,000 AM/FM and Internet-only radio streams from around the world. I've been using it with my iPhone and I really like it.
The app accesses the wide world of radio either through a Wi-Fi or 3G/Edge connection; I still haven't sprung for a data plan and so am limited to using it via Wi-Fi, which doesn't do me a lot of good in a car, but my son has used it via his data plan and reports it works fine.
The app was designed by "Detroit-based electronics veterans", and not only gives you more radio than you can shake a stick shift at, it also includes a number of nifty features to make it even more pleasant.
First is its overall look, which is very much like a car radio, with six big preset buttons into which you can store your most often accessed stations. The big buttons make it handy to change stations while driving, though one of them disappears when you flip the iPhone to "landscape" mode.
The menu gives you a directory – organized by location, genre, language and even in many cases by the show or host's name – and you can listen to your tunes or talk shows in the background using the Safari browser. There's also a search function you can use to track down stations by their call letters or a keyword.
You can also find local stations based on your GPS location, too. When I fired it up for the first time it offered to find my local stations for me, and be darned if it didn't pull in more local stations than I knew we had!
If you come across a station you think your little friends would enjoy, you can share them via Twitter or email if you're an emailer or a twit.
A "Reliability Filter" can adjust the app's reception settings to ensure you only receive the clearest stations available, and "Station History" keeps track of the stations you've listened to. There's even a "Telephone" feature that can store popular phone numbers for easy access.
I found that some radio stations would pack it in, and one would periodically emit a horrible buzzing noise, but since it was by far the exception than the rule I suspect it was the radio station and not the app.
So much for the sublime. Now, on to the ridiculous – a couple of apps that I'm not about to try, but which if nothing else provide some evidence that our civilization is truly going to hades in a high tech handcart.
The first is Prank Me! It's an app that lets you play tricks on your friends – or soon to be ex-friends, perhaps – or embarrass them without having to be held accountable. According to the press release I got, Prank me! Lets you simply dial a person's number directly from your iPhone's contacts list and use the app's voice activating buttons to guide a prank conversation.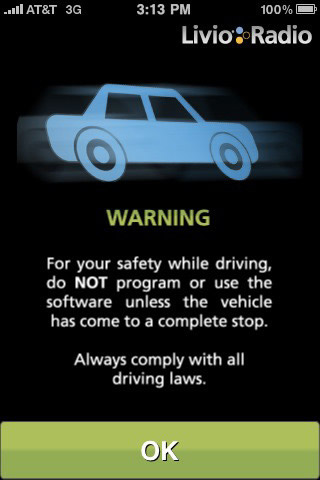 The people who inflicted this app on an unsuspecting public say they've added "a significant number of professionally dubbed female and male character voices" to the prerecorded scripts peopled by 26 "naturally sounding characters from Telephone company managers and feminine men to Police officers and FBI agents". They're planning to add more, too.
Prank me! also has a built-in blog with which you can brag about the people you've humiliated or sucked in, give the "Punk'ders" ideas for new character voices or comment on new features you think the app needs.
iPad owners can also download Prank Me! HD from the iPad App Store. The price is $1.99 for either platform.
If you think that's an affront to human decency, you ain't seen nothin' yet. Fart Battles, which I'll henceforth refer to as "Bart Fattles" for reasons that should be obvious in polite company, is an app that lets you record your own gaseous emissions (Are you paying attention, Al Gore?), save them and even get a score for them based on their volume, tone, length, etc.
As the promo blurb says, "It's the perfect marriage of low-brow and high tech."
And I'm Mother Theresa.
This little stinker of an app is the first iPhone and iPod Touch app from Popkiller Games, creators of self-described hilarious and viral online and mobile applications. According to the maker, it's is the world's most accurate mobile poot-proportioning device, complete with a feature that allows users to prank their friends by sending them an email that, much to their pending chagrin, I'm sure, will turn out to be the recording of your gas gushing, disguised as something more innocuous – like, I speculate, an invitation to the Nobel Prize ceremonies.
Or you can challenge your friends to a battle of buttock blatting across the network. Talk about making productive use of your time!
Tucker Aaron, CEO of Popkiller Games, justifies these aural anal attacks thusly: "When we started this project, we knew one thing: the world desperately needed a better way to measure (sphincter spews). What we didn't know was that so many good (wind storms) were senselessly wasted each day."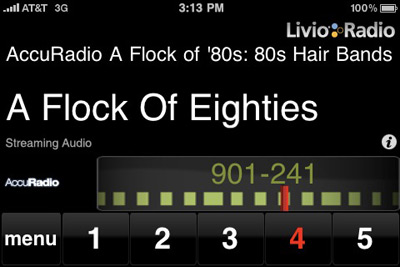 The app, he says, has finally solved this issue by allowing flatulence aficionados to record their colon-ic creations and challenge friends with them.
The 99 cent "Bart Fattles" app is supported by a website and a Facebook Fan Page, neither of whose URL's I'm about to publicize. Future plans apparently include YouTube clips of app users achieving high scores (hopefully not in glorious high definition and surround sound!) and poot-related products.
And you thought the Gulf oil spill was important news!
Copyright 2010 Jim Bray
TechnoFile.com