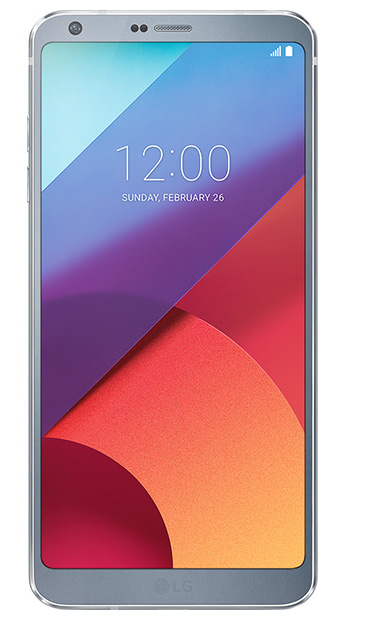 New LG G6 worth getting hung up on
By Jim Bray
April 7, 2017
In the war of competing cell phones, LG has just fired off a new shot, and if my very short time with a preproduction sample is any indication, it's a bullseye.
It also features a surprisingly large screen for a phone that still fits easily into my paw, a 5.7 inch QHD+ "FullVision" unit that's colourful and very easy on the eyes.
I also love how you can wake or put the phone to sleep merely by tapping on the screen twice with your finger. That might be a very small thing - and in the grand scheme of things it probably is - but it's a wonderful ease of use thing in a world or smart phones where there seems to be no rhyme or reason as to where a manufacturer puts the buttons. In this case, as with the last LG I reviewed, the power button is on the back, nicely out of the way but not as easy to access quickly as the double tap method.
I don't review a lot of phones so don't know if this is a widespread feature (I tend to think it isn't, though), but it's analogous to the handy "three blink" lane change signal lights on so many cars today, which I believe started with the European carmakers.  A small but wonderfully handy and thoughtful feature you never missed before, but now will miss if it isn't there.
LG has managed to stuff this big screen into a small and very robust-seeming case by making the bezels smaller (like today's smart TV's are compared with LCD TV's of years past) and making the screen's aspect ratio 18:9 instead of the more common 16x9. You don't really notice this extra length but it means you have more screen real estate to display more stuff, and how can that be a bad thing?
The screen's resolution is 2,880 × 1,440 pixels, and the G6 also includes Dolby Vision support for HDR 10 (high dynamic range) support. This is the stuff of 4K TV's, so it's right up to date. I can't imagine wanting to watch a movie on a phone, but a lot of people seem to disagree with me and this phone appears designed for their video fixes.
Me? The bigger the screen the better, so I'll keep using my iPad for movies, thanks - something I only do when travelling anyway.
The phone's volume control buttons are mounted on the left side of the G6's very thin case, where they fall right under my thumb when I hold the phone. This is a double edged sword because you can mess with the volume setting when you don't want to, so you should be careful here.
The back panel also features a dual lens camera with a little flash between the lenses. The SIM and SD expansion cars slot is on the right side and you need a little probe thingy to get it open. LG didn't include one with the preproduction sample (there was only the phone and the loosely packed charging cable that I promptly cut in half opening the shipping envelope with scissors - not LG's fault but really annoying anyway!), but fortunately my wife's phone uses the same thing so it was easy to put my SIM and SD cards into the phone.
When I did that, the G6 immediately downloaded an app from my service provider as well as found the 55 gig or so of music I keep on the SD card. It was also easy to transfer my contacts file from my usual phone via Bluetooth.  
Here's an interesting feature: a "Square Camera," with four different modes, splits the display into two squares, which lets you take and review photos at the same time. That's a little artsy-fartsy for me, and as the name implies the photos are square rather than widescreen, which I prefer, since most of my photo playback is on widescreen TV's.
You can shoot widescreen with the other camera, though, and that works fine. You actually get two 13 megapixel cameras, one for wide angles and one for regular shots. Camera performance is fine - heck, it gave me better shots than I get from my non-widescreen digital camera, which means -  if they hadn't made me send the phone back - there'd be one more white elephant in my office.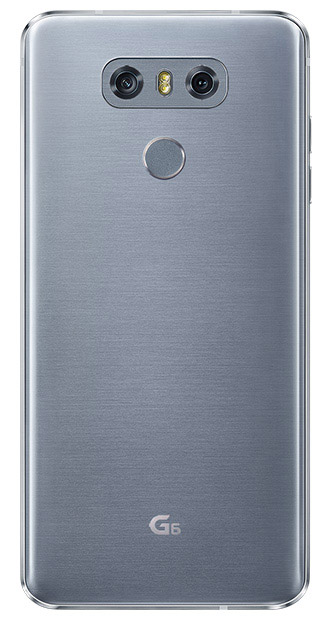 LG has also included a new "Food Mode" for shooting the company says delivers high colour quality and saturation that's supposedly ideal for capturing images of food - something some people apparently love to do. You can also create your own animated GIF files by combining anywhere from two to 100 pictures in a loop.
The front camera is a wide angle one for your selfie fixes, so you can shoot yourself and your circle of friends all at once. This feature would be lost on me - not just selfies, but friends! - but it seems like a popular fad right now, too.
LG uses a Qualcomm Snapdragon 821 Processor with X12 LTE for the G6, and it comes with Android 7.0 Nougat installed as its operating system, tweaked for LG. When I first fired it up there was a software update for it already and it downloaded and installed without issue.
LG proclaims proudly the G6's multi-tasking capabilities with which you can, for example, open a phone call window next to your contacts, or view your photo gallery while the music player is also on screen.
There weren't a lot of apps installed when I fired it up, but I prefer this anyway because my app use isn't heavy (music player, email, a few games, browser, and not much more) and so I didn't have to either dump a bunch of unwanted stuff or move them away from the home screen to "unclutter" it. If you need more apps, it's easy enough to find them online.
You can't remove and exchange batteries with the G6, but this isn't unique to this phone - and because it's a sealed unit LG says it has an IP68 rating, which means it's supposed to keep dust out and you can dump it into a metre of water for up to 30 minutes. Naturally, I didn't test this, but if you've ever bent over to flush the toilet with a phone in your breast pocket it could be a phone saving feature.
The internal speaker isn't a world beater, but it works fine as a phone; if you want to play music you're served better with good ear buds. No buds were in the package, so I can't comment on the ones that come with the phone, if in fact any do. I prefer a Bluetooth connection to a portable speaker (or vehicle) anyway, so this isn't a big deal. LG says the phone will play back audio formats including AAC, AAC+, eAAC+, AMR-NB, AMR-WB, FLAC, MP3, MIDI, OGG, PCM, ADPCM, WMA, AC3/EC3 and more. Its internal HD audio recorder offers 24 bit/192 KHz FLAC performance, which very nice. 
I finally got to use Android Auto with the G6, an app that works with a compatible car to let your phone take over the vehicle's LCD screen, mirroring the phone on it. I'd been dying to try this!
You need to plug the phone into the vehicle via USB for it to work, and it really does move your phone screen to the vehicle's. Alas, at least in this instance, it also inflicts stuff like Google's music app onto the phone and I prefer the LG's built in app over Google's. In fact, after using Android Auto very briefly I came away preferring to just have the phone connect via Bluetooth and use it that way. The G6 exploits Bluetooth 4.2 BLE, by the way.
I can see Android Auto being useful if, say, your car doesn't have navigation and you want to use your phone's system - and maybe other uses will become apparent as the technology matures and I experience it more - but for now it doesn't seem like a bit deal at all.  
The G6 comes with 32 gig of memory installed, with four gig of RAM. You can expand it up to two terabytes via the SD card slot.  

LG's press materials didn't include a price for the G6, but on Bell Canada's site they list it for $999 outright, and depending on your (two year) plan you can cut that down to $199. Telus starts at $900 outright, going down to $200 (on a two year plan) again, depending on your plan. That's a lot of dough for an outright purchase, though the latest iPhone at Telus is even more.
In the U.S., Verizon lists the phone for $672 USD outright, or $28/month for two years.
As a cheap SOB, I could never justify spending that much on a smart phone, but many folks' mileage obviously varies. And if you're looking for a new smart phone that's easy on the eyes, the ears and the hands, and offers state-of-the-art performance, you probably can't go wrong with the LG G6. It's a terrific phone.
Copyright 2017 Jim Bray
TechnoFile.com