Adobe Creative Suite – Three's Charming
By Jim Bray
November 5, 2007

Adobe's big time creativity suite has been reborn yet again, this time in a third incarnation that brings into the fold new-to-the-suite products that weren't available before.
Chief among these is Dreamweaver, a web design and development application that's been available for years from Macromedia, now part of the Adobe family.
Adobe's Creative Suite 3 is a heavyweight group of applications meant to give designers and developers a one stop shopping set of creative options for print, web, mobile, interactive, film, and video production.
Well, maybe not one stop any more. Where there was one Creative Suite in the past, there are now six configurations including: Design Premium and Design Standard editions, Web Premium and Web Standard editions, and Adobe Creative Suite 3 Production Premium. They also have Adobe Creative Suite Master Collection, a mega-package that combines 12 of Adobe's design and development applications in a single box in what the company says is the most comprehensive creative environment ever delivered.
Creative Suite 3 Design Premium includes solutions for print, web, interactive and mobile design. The Design Standard version focuses on professional print design and production, while Web Premium and Web Standard versions combine web design and development tools into one package. The Production Premium version delivers post-production tools for video professionals.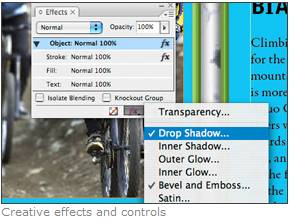 Adobe sent me Creative Suite Design Premium, which fits in best with what I do. It includes CS3 versions of InDesign, Photoshop Extended, Illustrator, Flash, and Dreamweaver, the latter two of which are products inherited from Macromedia. The suite also includes Adobe Acrobat 8 Professional, which always comes in handy.
The applications have worked, and integrated, well since I first tried Creative Suite Version 1 a few years back but, as is typical, they've upped the ante with new and enhanced features. For example, InDesign now handles repetitive layout tasks more quickly and easily and the new "Live Color" feature in Illustrator lets you mess around with color combinations more intuitively. And oft-used tasks (for example, selecting areas of an image, compositing images, and applying filters) can now be done more quickly in Photoshop.
I was delighted to see Dreamweaver come into the suite. It has been my web development app of choice for years, and I was curious to see how it integrates with the rest of the suite. The answer? Beautifully, though it still looks and feels for the most part like it always has.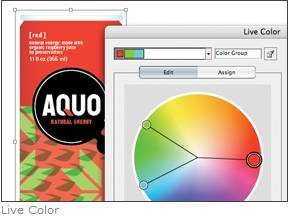 Dreamweaver can now automatically optimize pictures for the web when you copy and paste Photoshop files into your web layout, and you can also format print content for the web by exporting InDesign selections (or documents) as XHTML files, then open them in Dreamweaver.
It also seems to work more quickly than before, which is nice. Until its last version under the Macromedia banner it had started becoming quite the snail so far as speed is concerned. And now it seems even quicker.
Dreamweaver's great for designing a site, but it's also good for site maintenance. With a couple of keystrokes you can have the program check out both local and remote sites to make file synchronization easy, and you can hide folders you don't change often so they don't always come up in the synchronization process.
Adobe's integration of what had been Macromedia's Flash lets you import native Photoshop and Illustrator files into Flash projects, saving time and producing higher quality results compared to previous workflows. For example, you can import a Photoshop image to Flash, preserving its layers and attributes such as editable text.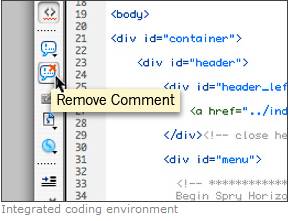 I've never had much use for Flash, though many people do; it's virtually a standard these days, whether for web animations or site design. I've just been too, er, busy, to invest the time in learning it.
InDesign is another new kid on the Adobe block, though not as new as Flash and Dreamweaver. Look at it as a replacement for PageMaker and head-to-head competitor with QuarkXpress. It's a good app and it's apparently catching on with ad agencies, design firms, magazines, newspapers, and the like, who need a powerful page layout application.
One reason is undoubtedly its integration into the Suite, which is something Quark has never done well, at least in the older versions I've used. InDesign integrates well with Photoshop, Illustrator, Acrobat, and Dreamweaver, so pretty well whatever layout you design can be used as a basis for, or enhanced by, the other apps.
Photoshop is arguably the industry standard in photo editing and manipulation (the name is nearly as ubiquitous as Kleenex these days) and the CS3 Extended version is designed to make routine image-editing tasks faster and more flexible, while integrating better than before with other Creative Suite components. It also delivers new tools for graphics pros in such disciplines as film and broadcasting, manufacturing, architecture, engineering, healthcare and science.
New stuff this time around include improved selection tools and 3D compositing. Nondestructive and editable Smart Filters let you play around with filter combinations and settings without messing up your original data (and who hasn't messed up his original data at least once?), while the new Auto-Align Layers feature straightens up selected layers by moving, rotating, or warping them until they line up correctly. The Auto-Blend Layers command blends color and shading to create a smooth, editable result.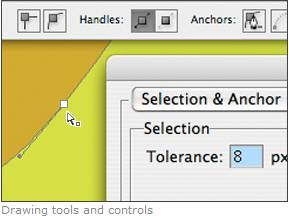 And new 3D controls let you rotate, roll, drag, slide, and scale objects, as well as specifying lighting settings and more.
Illustrator is also one of the de facto standard for vector graphics creation, slugging it out with competitors such as CorelDRAW! for supremacy. The new version includes "Live Color," which lets you apply color dynamically – click the eyedropper icon to grab color from existing art, then use the color wheel to test "new harmonies or individual colors."
Illustrator CS3 also claims to help make drawing faster and more fluid. Anchor points, for example, get slightly larger when you move the Direct Selection tool over them, which makes them easier to grab onto, especially if you wear glasses and/or squint at the screen.
I'm not as comfortable with Illustrator or Photoshop as I am with CorelDRAW and PhotoPaint, mostly because I've been using the latter apps for some 15 years and through some 10 versions, whereas I only started using the Adobe versions with CS1. Both products do the same basic tasks, but differently, kind of like a BMW and a Lexus will both give you luxury and performance, but are anything but identical.
I've always preferred the Corel interface, which includes smart button bars and better (or at least different and more comfortable to me) right mouse button menus, but Adobe is getting there and I must confess that it's starting to wean me from Corel over time, especially since I had trouble using CorelDraw's latest version, X3, over our home network.
Adobe's integration between the apps is very good. They share core technologies and interfaces and that makes it easier to move from one app to another without poring over the manual or the help section.
The Suite comes on DVD's this time, which means less swapping of discs during installation, and a third DVD includes a video workshop you can use to help get up to speed. As anything but a power user, I've found it a lifesaver.