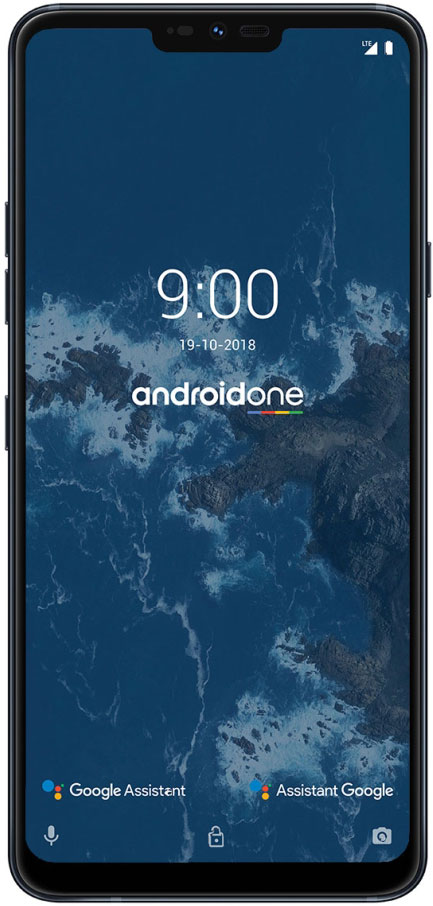 LG Android One phone worth getting hung up on if you like great sound for tunes
By Jim Bray
March 7, 2019
South Korean techmaker LG's G7 One cell phone is an interesting beast, offering a big and very readable screen, the usual smart phone features that are popular today, and audio technology that makes it one of the best "sounding" cell phones I've tried in recent years.
I don't know about you, but I probably use my cell phone to stream music and other audio – apps such as Tune-in and Accuradio to name but two – as I use it as an actual phone, so stuff like audio quality are very important to me. And I really liked how the tunes streamed from the LG – even via Bluetooth – sounded on my various vehicles and audio systems.
LG says the G7 One, aka the LMQ910UM, is the first Android One phone available in Canada. According to Wikipedia, "Android One is a series of smartphones that run the unmodified Android operating system. It is a hardware and software technical standard created by Google intended to provide a consistent user experience and improved security through frequent updates and Google Play Protect. Android One was launched in 2014 and focused on entry-level devices for emerging markets, but later evolved into Google's principal mobile program."
I guess this means the phone's OS won't become obsolete suddenly, like I suppose many older Android phones do, and that one Android One phone will operate much like another, regardless of brand. This is as opposed to older Android phones that come with a different Android version with a different cute/silly name; I always assumed it was a way to keep customers going back to the well to get an updated, more fully featured, phone.
Meanwhile, the thing's updating itself all the time; it seems as if every few times I fire it up there's a notification of apps that have updated – and I've only put a few apps on the phone (because it isn't mine, alas, and I don't like having to go through Go Ogle to get apps – even an email app or a browser that isn't Chrome). This doesn't seem a lot different from other Android phones/devices I've used and I suppose that keeping your stuff current is a good thing, as long as you have the choice to update or not.
You can shut off most, if not all, of these warnings, which is less annoying but also gives you less control.
LG says the phone comes with monthly security updates as well, and refers to it as a "bloatware-free" version of Android, a point over which I might quibble because of the abovementioned nearly constant updates, but what do I know? What they mean is that the phone doesn't come preloaded with a bunch of stuff you may not want, and I like that.
Here's how LG puts it: "With the LG G7 One, your Android OS will never be outdated, so your phone is always optimized and working like new, with the latest features, innovations, and updates from Google. Android One stays ahead of the curve, keeping your phone secure, fast, and performing at its best."
And wouldn't you know, last November LG announced an OS upgrade for the phone, to Android 9 "Pie" (so much for no silly little names), which the company says makes the phone easier to use, smarter and more flexible (though it isn't flexible enough that I can twist and/or bend it…).
Since your apps and the device itself are checked regularly, this will hopefully help prevent malware, viruses, and stuff like that.
If nothing else, then, the perceived planned obsolescence factor seems to have been dealt with as well as potential security issues. I guess we'll see. I'm not a fan of Go Ogle as a whole, but it looks like, at least in this case, they're paying attention to customer needs and wants rather than just milking 'em for everything they're worth.
Did someone there have a stroke?
The G7 One is a handsome and well-built phone that's nearly all screen on the front – so make sure you have a cleaning cloth handy! It's a very slim phone yet it's also quite large: it still slips into the cell phone pocket on my winter coat, but it's a lot tighter than the last phone I tried, or than my old iPhone. Yet it isn't as big as some phones I've tried and therefore it still fits nicely into my hand. In fact, it fits so well I haven't even dropped it yet, which is unusual for this particular oaf.
LG claims the phone's "military grade design is water, dust, and worry resistant," and while it does seem pretty robust I've managed to get a small scratch on the screen already – and I apologize to LG for damaging their device. Fortunately, it's a pretty unobtrusive scratch.
Besides the big screen, there's also an eight-megapixel wide angle camera pointing back at you from its perch at the top of the 6.1 inch "Super bright" display (supposedly, it uses extra white pixels for "stunning picture clarity and brightness," LG says, "while maximizing battery efficiency").
The display does look really great. It offers 3120 x 1440 pixels – not really 4K, but still very good – at about a 18:9 aspect ratio that makes it like a stretched, Cinemascope-type of display. I like it a lot. It also supports High Dynamic Range (HDR10). This means you could watch pretty high quality videos on it, though in my never humble opinion it's still far too small for real movie enjoyment and should be used for emergency viewing only. This isn't a knock on the LG phone, it's the nature of the beast.
On the back, there's a 16-megapixel camera with Laser Detection Auto Focus. LG says it's so smart that "it knows when to automatically increase the brightness of each shot. AI CAM analyzes subjects in your frame and provides easy recommendations on how to improve your picture." And doesn't everyone want to be lectured to by a robot?
AI CAM may not be on the phone when you get it but LG says it'll be offered via an upgrade "within the year".
If you want to keep other people out of your phone, you can do so via the built-in fingerprint sensor or the face/voice recognition feature. Of course, neither of these systems will keep Google out of it…
The phone's brain is a Qualcomm Snapdragon 835 Processor Octa-Core (2.45GHz x 4 + 1.9GHz x 4) and its built-in memory consists of 4G/32GB RAM/ROM (expandable up to 2TB w/Micro SD). I slapped – well, slid carefully – my 64 gig SD card on which I keep my mobile tunes and it swallowed it without comment. Then, it spat out great sound, which made me very happy.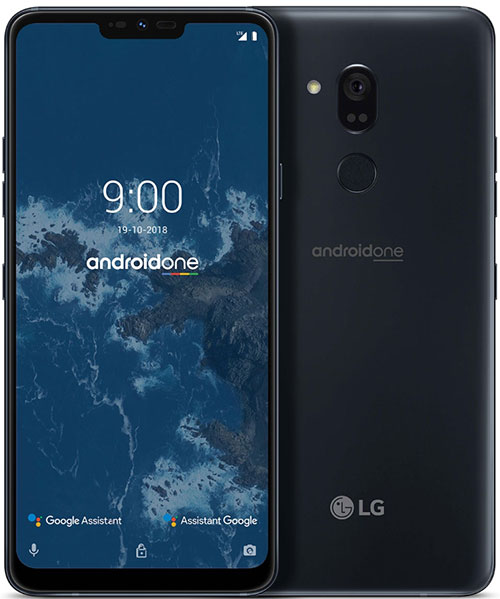 LG's Boombox speaker is mounted at the phone's bottom and, while I'd rather take a portable Bluetooth speaker with me than use a phone's built in one, the speaker on the G7 One is very darn good. The phone also claims DTS:X-3D Surround Sound, a 32-bit Hi-Fi Quad digital to analogue converter and FM radio. Again, the sound is better than I'd expect from a cell phone, but it really shines when you send the signals elsewhere – depending, of course, on the quality of the thing to which you're sending it. LG says it offers 7.1 channel surround sound, so it should work really well for people with 7.1 ears.
The Boombox thing is basically a resonance chamber in the phone that enhances the audio. Lay the thing on a hard surface and you may be surprised at just how great it sounds. Again, I'd rather leave the phone on the charger and stream the tunes to an even better speaker but, as usual, your mileage may vary.
As a phone, the LG works just fine as well – and the camera does a beautiful job. Heck, I bought a good digital camera a few years back and I still like it better than the one on my aging iPhone, but the last couple of phones I've reviewed have offered cameras that are so good, and so convenient, that I'm tempted to toss my dedicated camera into a land fill.
Except I might burn in Hell for that…
The sides of the phone include the usual power switch, volume rocker switch, and a button you can use to activate Big Brother – oops, I mean "Google Assistant" and you can use the "Google Lens" feature to search, shop, scan, translate, whatever. And you can be pleased that all your info is now being seen by those loveable ragamuffins from the CIA (or whoever's doing it today).
The G7 One features a USB-C slot on its bottom, and you also get a 3.5mm jack for your ear buds.
I'm also impressed by the phone's battery life – I only need to charge it a couple of times a week (not that I'm by any means a power user…) – and it charges up very quickly.
LG's G7 One is available all over the place, and of course the amount you'll be expected to pay depends on your carrier and your contract. Bell offers it for no money on a two year, $95/month data plan (or $899 cash); Rogers also has a no cash option (and what appears to be about a thousand other paid ones) while Koodo goes from "free" ("included in the price, with a tab") to a retail of $875.
I really like this phone, as mentioned because of its sound quality – but also because it's comfortable in my hand and is easy to use and to figure out. Now if I could only cut that umbilical cord to Go Ogle…
Copyright 2019 Jim Bray
TechnoFile.com