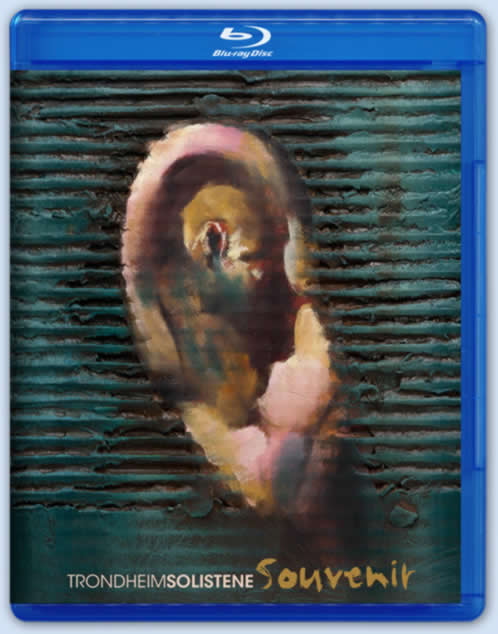 Norwegian 2L ups audio quality ante again
By Jim Bray
January 3, 2013
Blu-ray discs aren't only the best way to watch programming these days, they're also the best way to listen to it. And it doesn't have to be the latest, DTS-HD-encoded Hollywood blockbuster, either.
In fact, the Blu-ray format can also be used to store the highest fidelity music, much like CD's were once considered the epitome of audiophile performance by many – and before that there were reel to reel tape and vinyl audiophile editions. So far, there aren't a huge number of audio-only Blu-rays out there – at least when you compare that library with the number of movies and TV shows available – but the ones I've heard give compelling arguments that the format is about as good as it gets right now, at least as far as audio quality is concerned.
Most of the audiophile BD's I've heard have come from one company, Norway's 2L. This label releases mostly classical and jazz recordings made within the past few years – so if you're looking for a BD-based "Who's Next," for example, you're barking up the wrong tree. But if you want a fantastic audio experience worthy of your expensive electronics, you can't go too wrong here.
2L bills itself as "the Nordic Sound," (which, from what I've heard, sure ain't Motown!). According to their website, "the music captured by 2L features Norwegian composers and performers, and an international repertoire reflected in the Nordic atmosphere." I assume that means there's as much oxygen in Norway as anywhere else on planet Earth.
The company also claims that 2L's Lindberg Lyd's surround sound recordings not only "transform the entire listening experience," but also "overturn some very basic concepts regarding how music is played and even composed."
Yeah, I can read hype as well as the next guy, but I have to admit to having been blown away by the 2L recordings I've heard, and use them regularly when I review audio equipment. I may not be a huge fan of some of the music itself, but listening to it is a particularly glorious experience.
I don't seem to be the only one who likes 2L's stuff, either: the company says its Pure Audio Blu-ray and HiRes files have garnered no less than 14 GRAMMY award nominations since 2006.
Anyway, 2L first came to my attention with via their audio only Blu-ray of the string orchestra TrondheimSolistene's "Divertimenti." That release, which also included a hybrid SACD disc in the package, featured the delightful "Simple Symphony" by Benjamin Britten that I still play quite often. A second TrondheimSolistene release "in folk style" (which also included an SACD), hasn't stayed with me, but, as with their other releases they've sent me for review, I use it as a reference recording.
Shortly before Christmas, 2012, 2L sent me three of their new releases, an interesting cross section between strings, wind instruments, and jazz. I was impressed enough with them to give them one of my "most interesting" awards in my year ender column a couple of weeks ago, even though I had yet to finish reviewing them at that time.
Once again, I find that these aren't discs I'll listen to strictly for pleasure – though they're my favorite 2L discs since "Divertimenti." They'll definitely take their honored place in my "reference review recording library", however, alongside other 2L releases and such audiophile discs as the DVD-Audio version of Dire Straits' "Brothers in Arms, " the SACD of Pink Floyd's "Dark Side of the Moon," and various "test" recordings designed specifically to challenge an audio system's mettle.
The new discs include another from TrondheimSolistene: SOUVENIR. 2L says in its promo materials that this pure audio Blu-ray is the world's first 3D recording, claiming that the Auro-3D format is more realistic than "anything you've heard before," delivering "a new standard in immersion, fully enveloping the audience in a cocoon of life-like audio." One of the things they've done is introduce height channels to the recording. These are the latest iteration of home theater setups and 2L says of this disc that its "acoustic reflections create a natural sound presence originating from both around and above the listener."
The idea, of course, is to make the playback sound as close to the recorded signal as possible, which has been the holy Grail of audiophiles since Edison. And to make the music as accessible to as many audiophiles as possible, the disc comes with 5.1 and 7.1 (side fill) tracks, as well as two channel stereo (LPCM) and the 9.1 channel "Auro-3D" version.
There's no SACD version here, but 2L does include "mShuttle" technology, which is basically a way to make the files usable on other devices. You can also get the album on 180 gram audiophile grade vinyl.
Since I have no place to put all the extra speakers, I've kept my audiophile home theater system to 5.1 channels, which means I had to audition the disc using what may now be considered by some to be the audio equivalent of stone knives and bearskin. Still, that's five channels of fine sound (500 glorious Rotel Class D watts per channel and Rotel's latest preamp/processor) played through a 5.1 system of Definitive Technology speakers with built in powered subwoofers enhanced by an M&K THX-certified separate subwoofer.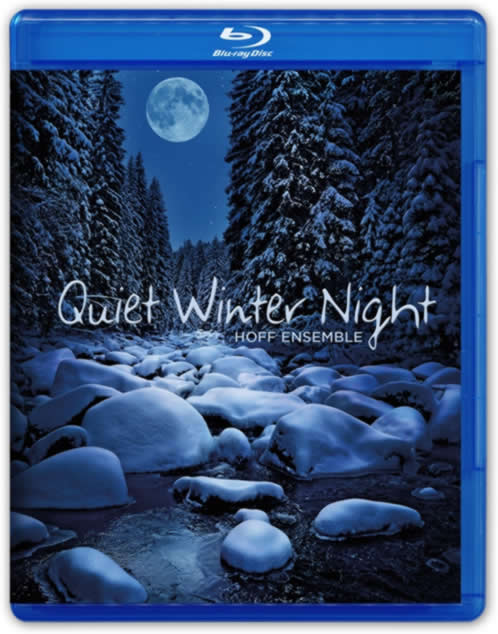 So even though I didn't get all the benefit, I got plenty – and it's fantastic.
TrondheimSolistene's music this time around includes selections from Tchaikovsky (Souvenir de Florence and Serenade for Strings) as well as Carl Nielsen (Ved en Ung Kunstners Baare and Suite for String Orchestra). The selections were recorded in May and October of 2011 at Selbu Church in Norway and the sound is incredibly open and realistic.  
More interesting to me this time out are the other two Blu-rays: Quiet Winter Night (by the Hoff Ensemble) and La Voie Triomphale (by the Staff Band of the Norwegian Armed Forces). These are recorded as compellingly as the string orchestra's albums, but go beyond strings to offer the stylings of a small jazz combo as well as the wind instruments and percussion of the military band. Between the three, you have pretty well all the symphony's musical instruments covered, as well as a nice array of tunes and arrangements.
The Hoff Ensemble includes vocals, trumpet, guitar, nyckelharpa and hardanger fiddle, piano, double bass and percussion and the "Quiet Winter Night" title really does describe the album well. Look at the picture on the cover and you'll get it: it makes one think of a cold, snowy night and fine music and libations enjoyed in front of the fireplace.
I'd never heard of any of the album's 15 tracks, which were composed by Geir Bohren and Bent Aserud, but I love letting the warm licks waft over and around me. The sound and the performances are exquisite – though on this release there are only two audio choices (5.1 DTS HD MA and two channel LPCM – both recorded at 24/192kHZ). No SACD here, either, though you do get the mShuttle thingy and the vinyl option.
The album was recorded at Sofienberg Church in Oslo in August of 2011 and includes a bonus track that includes video of the combo in action.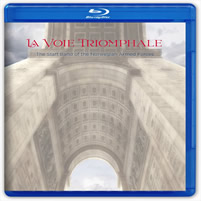 La Voie Triomphale (The Triumphal Way!) is a glorious selection of tunes by Berlioz, Saint-Saens, and Dukas, with titles by Darius Milhaud, Henri Tomasi and Eugene Bozza as well. This one does include an SACD and both it and the BD offers 5.1 and two channel versions, as well as the mShuttle feature.

Naturally, as with the other recordings, I preferred the surround sound tracks, which really do make you feel a part of the music as it, well, surrounds you – not just with music, but with reflected sounds and the like. It's really quite involving.

2L says conductor Ole Kristian Ruud and the band chose the music on this disc because the composers had all made "significant contributions to the evolvement of the wind orchestra and to the literature for wind orchestra that we know today." The stuff includes French drama, romance and "epic tone poems" composed at "times of considerable political turbulence." It's very dynamic, as you might expect, and the recording is superb.

They managed to pack the band into Jar Church in Norway for the sessions, which were recorded in November 2011 and January 2012.

Classical music aficionados and audiophiles alike will undoubtedly love these recordings – and even folk with more plebian tastes, like me, will find them compelling experiences in their home theaters. It's definitely reference stuff, performed and recorded flawlessly – a great inducement for audiophiles to sit back and enjoy the best that today's audio equipment can offer. Or to just enjoy some music you may not have heard in quite this way before.

Copyright 2013 Jim Bray
TechnoFile.com


Jim Bray's columns are available from the TechnoFile Syndicate.