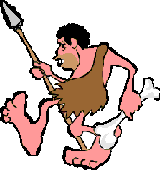 TechnoFILE's "Inevitable Links" Page
If you know of a link you think TechnoFILE readers will find interesting,
please scroll down and click "Suggest-a-link"
Consumer Electronics
Manufacturers Association
eCoustics
"Everything Hi-fi Online"
Consumer Connection, Consumer Affairs, at Industry Canada
Lots of consumer advice
LCD TV Reviews - info on LCD TV's
LCD Buying Guide
Projector Buying Guide
DLP TV Review
Plasma TV Science
Automobile Journalists Association of Canada
Other Interesting, Important, or Unusual Links, or other outlets for Jim Bray's columns:
Canada Free Press
Canada-based New Media Newspaper
The Post Chronicle
New media, breaking news, sports, entertainment news,
reviews & opinion on Washington, the nation, and the world.
Mochila Syndicate
New content provider syndicate
The Drudge Report
New media news media, with links to all over.
Media Research Centre
Exposing the spin in the mainstream US "news" coverage
Free Republic
An online gathering place for independent, grass-roots conservatism. Insightful, and often very funny.
Rush Limbaugh
"America's Truth Detector"