Medeski, Martin and Wood, Uninvisible, on DVD-Audio and
Everclear, So Much for the Afterglow, on DVD-Audio
Okay, we'll admit it right up front: before "Uninvisible" arrived at our offices we'd never heard of Medeski, Martin and Wood. So we may not be the best to review the album per se.
Ditto for So Much for the Afterglow, our initiation into things Everclear. So pardon us if we don't get the music as music.
As an aural experience, however, the albums are to differing degrees much easier to embrace.
And since we are reasonably competent to talk about the recording quality and the DVD-Audio treatment, that's where we'll focus.
We came away from Uninvisible going "Wow!" This is reference-quality stuff!
Not so for Everclear's album, however. More about that later.
As it turns out, Medeski, Martin and Wood have been around for years and 2002's Uninvisible is part of a long string of their, as one review called it, "trance/funk" albums. Whatever the heck that means.
Actually, that may not be too bad a description. There's definitely funk, and some of the music sounds quite "spacey" almost reminding one of Emerson, Lake and Palmer with a little Moody Blues seasoning at times.
Okay; we'll admit it. Our tastes are reasonably eclectic, running the gamut from Country and Western to show tunes, hard rock (classic, anyway), big band, classical and old standards. But we've never really understood jazz, at least as far as the improvisational stuff is concerned. So as far as we're concerned this, musically, is to us like pearls before swine - with us as the swine.
If you want to find out more about Uninvisible, this link takes you to "Pop Matters" Music's site. This link is to Amazon.com, where there's a collection of fan reviews. They can help put the music into perspective, though they aren't reviews of the DVD-A version.
Still, we were intrigued by this album's blend of electronic and acoustic instruments, the old and the new, and even such stuff turntables. And it's been a long time since we heard a mellotron!
Our favorite cut is number two, "I Wanna Ride You," which we're also going to use for testing and demonstration of audio equipment.
According to dts, who released this terrific-sounding work, Medeski Martin and Wood straddle the line between avant-garde improvisation and accessible groove-based jazz. Maybe that's just marketing hype. Maybe that's why we find the music "weird." And maybe that's why this album started growing on us, at least a little, the more we listened to it.
dts has released Uninvisible as a DVD-A title with three soundtracks: DVD-A 5.1 surround, dts-ES 6.1 discrete, and PCM stereo. Both surround versions feature 24 bit/48K technology and they both sound spectacular. The PCM version is 16 bit/48K and it also sounds very good.
We liked the surround versions best, which isn't always the case. Many times, the producers seem to use the surround as a gimmick, and here the medium serves the music. Of course, there's enough sonic oddity here that lend themselves to being used as surround effects as well - but more important than that the main instruments are placed keyboards left, bass center and drums right and the soundstage is excellent. The DVD-A as listened to via the 6 channel analog outputs of DVD-A players, and was our favorite by a slight margin; the dts and PCM tracks use the digital output of your player.
The recording is immaculate; it sounds as if you're in the middle of the instruments and we were particularly thrilled with the reproduction of the electric and acoustic bass and the drums. We wish the people who mixed the 5.1 version of Santana Abraxas had listened to this mix first for inspiration.
Close your eyes and it almost seems as if you'll trip over the drum kit when you get up if you don't step around it.
Isn't that what you want with high end audio reproduction?
1. Uninvisible
2. I Wanna Ride You
3. Your Name Is Snake Anthony
4. Pappy Check
5. Take Me Nowhere
6. Retirement Song
7. Ten Dollar High
8. Where Have You Been?
9. Reprise
10. Nocturnal Transmission
11. Smoke
12. First Time Long Time
13. The Edge of Night
14. Off The Table
Genre: Jazz
Label: DTS Entertainment
5.1 Producer: Joe Harley
UPC: 692860110595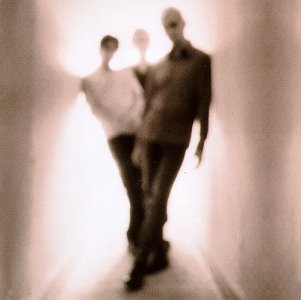 Everclear - So Much for the Afterglow on DVD-Audio
Here's another one we shouldn't tackle, but will. This Everclear album makes us understand why our parents considered the bands on which we grew up, such as The Who, as noise.
Everclear is pretentious noise. Oh, that isn't fair, and from the other reviews we've seen the group obviously has a loyal following - so to each his own. But two of our reviewers are in the age group of Everclear fans and they were the ones who brought up the "pretentious noise' moniker. So go figure.
Anyway, if you want a couple of reviews of the music itself, this one will take you to one by Music-critic.com, while this one is a link to customer reviews on Amazon.com, which is a good way to get a feel for how fans like the album.
So let's talk about the sound.
The album starts off well, with a nice Beach Boys-like set of harmonies before launching into the driving title song. Most of the instruments remain up front, but they've mixed nice ambience to the rears, as well as the occasional instrumental effect. It's hard to tell the actual quality of the recording since this is made up for the most part of loud and distorted electric instruments. Not that there's anything wrong with that! But if you pick out certain aspects, for instance the percussion, you notice that while the recording is good, it isn't in the reference quality league of "Uninvisible."
The rear channels appear mostly reserved for a room-stretching reverb as well as some percussion and effects (we noticed some rhythm guitar - we think it was rhythn guitar - on the second track coming from the rear, for example). That's fine. But the vocals are muddy; it sounds as if the singers are eating the microphones, which it doesn't do a lot for that state-of-the-art audio experience.
On the other hand, there are sections of the album when things aren't quite so raucous and guitars and other intsruments come through very cleanly, regardless of the channel from which they emanate.
On the whole, however, the album sounds a tad compressed, which is the last thing you want in high resolution audio. Oh, it isn't as bad as those early CD's of old records...
Once again, we liked the DVD-A and dts-ES tracks the best; they spread sound around the room better, letting us hear individual instruments and sounds better. That said, the stereo track is still good - but it doesn't fill the room as well unless you use one of the effects settings built into your preamp or receiver.
The audio choices are 24/48 DVD-A 5.1 surround and dts-ES discrete, with 16/48 PCM stereo.
Extras include two music videos ("Father of Mine" and "Everything To Everyone" in dts-ES) and there's a fourteenth "hidden" song "Hating Your for Christmas" from the original album.
One nice thing about Everclear on DVD-A is that the high resolution format is perfect for playing stuff loud, and here this album succeeds very well. One time, we put it on right after a remastered CD of "Who's Next" and the difference in "punch" was night and day.
It really made us want a DVD-A of "Who's Next!"
1. So Much for the Afterglow
2. Everything to Everyone
3. Ataraxia
4. Normal Like You
5. I Will Buy You a New Life
6. Father of Mine
7. One Hit Wonder
8. El Distorto de Melodica
9. Amphetamine
10. White Men in Black Suits
11. Sunflowers
12. Why I Don't Believe in God
13. Like a California King
Genre: Rock
Label: DTS Entertainment
UPC: 692860110793