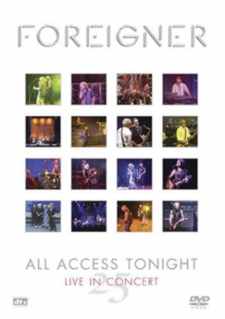 Foreigner All Access Tonight on DVD
This DVD goes to show what can be done with consumer video equipment – even analog stuff.
According to the liner notes, this DVD was recorded by one man with one camera over the course of Foreigner's 2002 25th anniversary tour. And to look at it they're undoubtedly telling the truth.
But a video, just like a movie, is in the editing and what they've ended up with here is a very good presentation that blends shots from different concerts into a pretty decent whole, all things considered.
Okay, the video quality definitely looks like it was recorded consumer equipment, but somehow that works because it gives the resulting documentary a "real" feel – and that's okay with us. Would that Michael Moore would be so real.
Where the DVD really shines is in its audio quality. This version includes Dolby Digital 5.1 and dts surround as well as the original stereo soundtrack. As usual, we listened to the dts version and were very impressed with the sound quality. It plays nice and loud, which is mandatory for a rock concert, and the fidelity (especially considering its consumer or "prosumer" video origins) is excellent.
Oh sure, you won't get a huge amount of surround, but you do become enveloped in audience ambience and the band up front comes through loud and clear.
The weakest part of the DVD is Lou Gramm, whose distinctive voice is still fine for the most part but who seems to have had a rough time over the years and has trouble with some of the more challenging segments of the tunes. Oh well, at least they didn't dub him!
On the whole, however, the band is tight and the music is excellent.
The video is presented in the video standard of the day: 4x3, so owners of 16x9 TV's may want to stretch and/or zoom the picture to fit their more rectangular screens.
Most of Foreigner's big hits are here, including:
Double Vision
Cold As Ice
Head Games, Fool for You Anyway
That Was Yesterday
Dirty White Boy
Feels Like the First Time
Urgent
Juke Box Hero
Hot Blooded.
You also get the bonus feature "I Want to Know What Love Is" performed live by Mick Jones and Lou Gramm with a symphony orchestra.
In all, a very satisfying introduction or retrospective (depending on your familiarity with the band) of Foreigner.
Foreigner All Access Tonight Live in Concert, from Eagle Vision
90 min., full frame (1.33:1, not 16x9 TV compatible), Dolby Digital 5.1 and dts surround, Dolby Digital stereo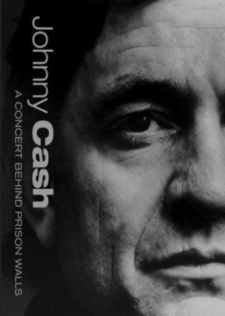 Johnny Cash Presents A Concert Behind Prison Walls on DVD
What a great tribute to a great man!
The late Johnny Cash is healthy and vibrant again in this 1970's-era concert performed before a "captive audience" at the gymnasium of the Tennessee State Prison. It's a made for TV event, as evidenced by the sets and overall production, but it does feature some good songs and some wonderful performances.
And it comes with a great bonus: an audio CD of the concert that actually includes a track not on the DVD!
Cash opens the show with Folsom Prison Blues and then goes almost directly into Sunday Morning Coming Down and Jacob Green.
Despite the DVD's track listing (it's listed for the CD), we're then forced to sit through Foster Brooks doing his drunk routine that we never found particularly funny – a one trick pony stretching a single joke out into about a five minute bit.
Fortunately, the show then swings to the first of two appearance (undoubtedly through the magic of editing) by the great Linda Ronstadt, singing Desperado (a big hit, but a little weird considering the location) and the gigantic hit that really put her on the map: "You're No Good." She's at the height of her popularity here, and her voice and her backup band are in great form.
Next up is country picker Roy Clark, who performs three quick numbers in his inimitable style, a light contrast to the more serious music of Cash and Ronstadt.
Then Ronstadt is back with excellent renditions of Love Has No Pride and Silver Threads and Golden Needles. In actual fact, Ronstadt is worth the price of admission; the rest is bonus.
Cash wraps up the show with three more numbers. We also get to sit through a return appearance by Foster Brooks, but this time rather than slur his way through a joke he stops slurring long enough to sing "If You Only Loved Me Half As Much As I Love You." His singing voice is quite good, though his delivery is kind of dead.
It's obviously TV and staged for TV; we'd rather have seen a "real" concert recorded for TV, rather than the other way around, but what can you do?
The picture quality is very good considering the genesis of the material. Not surprisingly, it's presented in 1.33:1 full frame, which isn't 16x9 TV compatible but, again, what can you do when that's what the source material is.
The audio quality is good, but strange. There's no dts option, but you do get a choice between Dolby Digital 5.1 and Dolby Digital stereo. The latter track sounds like muddy mono, so we went with the 5.1. It's weird. The lead vocals seem to come from the two main front speakers, with backing vocals and some of the instruments from the center channel – the opposite of what we'd expect. It makes for a hollow sound, but the overall quality is still much better than the original track.
The bonus material here is the aforementioned CD, which means you can take the concert out of the home theater and onto the road with you. And the audio quality on the CD is better than the DVD, so if you can live without seeing the rather attractive Ms. Ronstadt (a tough choice!) this just may be the version to use the most.
Songs: Folsom Prison Blues, Sunday Morning Coming down, Jacob Green, Desperado, You're No Good, Rolling in My Sweet Baby's Arms, That Honeymoon Feeling, Shuckin' the Corn, Half as Much, Love Has No Pride, Silver Threads and Golden Needles, Hey Porter, Orange Blossom Special, Boy Named Sue
Johnny Cash Presents a Concert Behind Prison Walls, From Eagle Rock Entertainment
60 min. 1.33:1 video (not 16x9 TV compatible), Dolby Digital 5.1 surround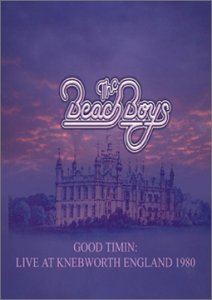 The Beach Boys Good Timin' Live at Knebworth 1980
This is the first time we'd ever seen the quintessential surfing band in concert. We wish we hadn't waited so long.
The Beach Boys were never considered by many to be a really heavyweight band, with some exceptions, but this concert shows that they could perform with the best of them.
According to the jacket, it's the last time all six of the Boys – Brian, Carl and Dennis Wilson and their friends Al Jardine, Mike Love and Bruce Johnston – would appear together in Britain. They've obviously been playing together for years and they're pretty darn tight.
As with the Johnny Cash DVD reviewed above, Eagle Vision includes an audio CD of the concert as well – a terrific bonus you can take in the car with you or play on a different stereo than what's in your home theater.
It's a chilly night at Knebworth on this 1980 night, but the Beach Boys certainly warm things up, kicking off with a rocking version of California Girls and launching directly into Sloop John B. The vocals are for the most part very good, though some of the highest stuff seems a tad muted. Brian Wilson looks like he doesn't want to be there, which doesn't really come as a surprise, and it's a tad confusing the way a few of the band change positions (they even change drummers at one point, when Dennis Wilson disappears for a while and then pops up downstage for a couple of songs).
But a lot of traditional Beach Boy hits are done here, and for the most part they're done justice. It's a cool concert.
The video, naturally, is presented in full frame, not 16x9 TV compatible, and the quality is okay. Not great, but there's really nothing seriously wrong with what, after all, is a live performance.
The sound quality is very good, however, and if we had to choose between great audio and great video (not that we like having to choose, of course), we'd choose great audio for a disc such as this. The sound choices are Dolby Digital stereo, and Dolby Digital and dts 5.1 surround. We chose the dts and we weren't disappointed. We would've enjoyed a little more bass, but overall the sound quality is very good and you can play it nice and loud.
If you've been living under a rock since the 1960's, this is a pretty good introduction to the Beach Boys.
Songs: Intro (Good Timin'), California Girls, Sloop John B, Darlin', God Only Knows, Be True to Your School, Do It Again, Little Deuce Coupe, Cotton Fields/Heroes and Villains, Keepin' the Summer Alive, Lady Lynda, Surfer Girl, Help Me Rhonda, Rock & Roll Music, I Get Around, Surfin' USA, You Are So Beautiful, Good Vibrations, Barbara Ann, Fun Fun Fun
There's also a text section of surviving Beach Boys' comments on some of the songs on the disc.
The Beach Boys, Good Timin' Live at Knebworth 1980, from Eagle Vision
70 min. Full frame (1.33:1, not 16x9 TV compatible), Dolby Digital and dts 5.1 surround.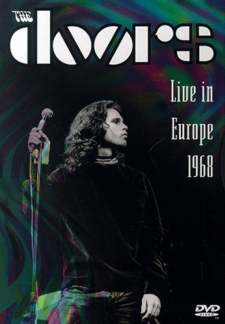 The Doors Live in Europe 1968 on DVD
More than 30 years after the death of singer/poet/frontman Jim Morrison, The Doors still exert influence on the music world - and deservedly so.
But while their albums live on, even on DVD-Audio now, many people have never had the opportunity to see the band at their height, performing live in concert.
Now they can.
This DVD features concert footage from the band's European adventure in the year after the summer of love and though it's quite short (even padded as it is by Grace Slick and Paul Kantner), it features some terrific performances by this legendary group.
There's more here than just concert footage; as mentioned, Slick and Kantner - who were part of Jefferson Airplane at the time and were on this tour with the Doors - pop up (mostly at the beginning) with some remembrances of the time, some of which are quite humorous.
But it's the music that counts and there's some really good stuff here. The DVD itself is a bit of a mishmash, but Doors fans will be able to overlook the flaws and revel in some great music.
Some great shots, too. We particularly enjoyed watching Ray Manzarek hunched over his keyboards, playing organ and "bass" at the same time. What great concentration!
It's quite amazing that basically three musicians and a singer could create such music; it's basic and simple, but melodic and "rocky" at the same time. In short, it's Doors.
The DVD is presented in the original full frame 1.33:1 aspect ratio in which it was shot and the video quality is, alas all over the map. Well, it's never great, but the black and white footage is at times surprisingly good, while at other times it's very grainy and dim.
Likewise the audio is spotty, with some muddy sections and some sections that actually sound very good all things considered. Audio is available in Dolby Digital stereo and 5.1 surround as well as dts. We partook of the dts track and, considering the age and the genesis of these live recordings, we were actually pretty happy with the overall sound. If you ignore the substandard sections, the good parts lend themselves to being cranked up quite well.
The performances are also excellent. We particularly enjoyed "When the Music's Over" and the final version of "Light My FIre," the latter of which features extended musical bits from Krieger, Densmore and Manzarek while Morrison heads into the audience for a little glad handing and microphone sharing.
Song list:
1. Light My Fire
2. Love Me Two Times
3. Back Door Man
4. Spanish Caravan
5. Hello, I Love You
6. When the Music's Over
7. Unknown Soldier
8. Light My Fire (II)
9. Five to One
10. Alabama Song
There are no extras. Despite that, however, this disc really is a must have for Doors fans.
The Doors Live in Europe 1968, from Eagle Vision
58 min. full frame (1.33:1, not 16x9 TV compatible), Dolby Digital stereo, 5.1 surround and dts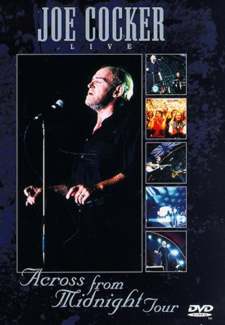 Joe Cocker Live - Across from Midnight Tour on DVD
A star at Woodstock and a favorite of comedians and impressionists, Joe Cocker seems to have gotten much of his famed twitching under control by the time this concert was filmed in Berlin in 1997.
Oh, sure, he still does his air guitar and the like, but he's much more polished and less spastic after thirty years in the biz and this concert shows him at his modern best, with a tight backup band and good production values to boot.
It's almost a greatest hits collection, which is just fine with us, that includes many of his top numbers as well as some covers of other classics such as the Animals' "Don't Let Me Be Misunderstood" and Van Morrison's "Into the Mystic."
Cocker doesn't have a lot to say to his audience, but that's okay; there's plenty of good music here and it's very well played and well filmed in a lovely venue.
Here's the song list:
1. Could You Be Loved
2. Feelin' Alright
3. Have a Little Faith
4. Up Where We Belong
5. You Can Leave Your Hat On
6. When the Night Comes
7. N'Oubliez Jamais
8. Summer in the City
9. You Are So Beautiful
10. Into the Mystic
11. Don't Let Me Be Misunderstood
12. Delta Lady
13. The Letter
14. Unchain My Heart
15. With a Little Help from My Friends
16. Across from Midnight
17. Cry Me a River
As you can see, there are numbers here right from the sixties through to the time of filming; it's a nice career retrospective of the legendary bluesman and Cocker fans are sure to like it.
The DVD is pretty good. It's presented in the full frame aspect ratio, which isn't 16x9 TV compatible, but that's normal for video-based productions such as this. Picture quality is very good, with sharp and colorful images and good detail.
Audio offers the choices of Dolby Digital stereo, Dolby Digital 5.1 surround and dts surround. We, as usual, went for the dts soundtrack and we weren't disappointed. Audio quality is very good, with instruments and vocals sounding very realistic up front and good audience ambience surrounding the viewer.
In all, a very satisfying concert.
Joe Cocker Live- Across from Midnight Tour, from Eagle Vision
85 min. full frame (1.33:1, not 16x9 TV compatible), Dolby Digital stereo, 5.1 surround and dts