Roboforge
Robot Wars Comes to PC's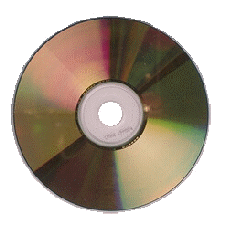 by Jim Bray
With the popularity of those shows that pit home made robots against each other, could a virtual version be far behind?
Obviously not. Now there's RoboForge, a downloadable game thingy with which you can build your own onscreen robots and send them via the Internet into a virtual arena to take on the best of what other gamers can throw at you.
The brainchild of Liquid Edge Games, of Auckland, New Zealand, RoboForge (available from www.roboforge.net) gives you all the tools you need to design, build, and configure your own personal droid.
According to Mike Ward, spokesman for Liquid Edge, "Using the simple construction kit (downloaded from the RoboForge Web site) (players) build 3D robots on their PC's and train them to think and fight."
I don't know about the thinking part, let alone "simple," but fighting is definitely what it's all about.
The company claims you use real robotics and physics in your robot, choosing your surrogate self's binary bits and pieces from a library of parts. You can tweak elements, assigning different actions to them in the hope that when virtual push comes to shove, your happy little creation will be the baddest cybernaut in the universe.
Most of the game is focused around the construction and testing of your robot's strength against pre-programmed bots that come with the product. To sweeten the deal, however, you can also enter your machines into online competitions for CASH PRIZES!
The tournaments are supposed to be organized like professional sports events, and Liquid Edge says they'll be running daily tournaments of 10,000 entrants or more, with a first prize of up to $10,000. I imagine this all depends on how many people buy the product, master the droids, and then decide to log on and have at it.
Liquid Edge is taking the non-traditional, but increasingly popular, strategy of offering the game for sale online only, bypassing the game publishers, distributors and retailers. This not only keeps the price down for consumers, it keeps profits up for Liquid Edge.
According to spokesman Ward "Online distribution is really the future of game distribution because publishing and distribution costs eat up an enormous chunk of the profits on games. We're able to pass cost savings onto gamers and at a MSRP of $29.95 the game is substantially cheaper than most premium games on the market."
RoboForge was developed in Java, and should run on all 32 bit Windows platforms, as well as Linux and other Unix variants. The minimum PC specifications are 233Mhz CPU, 64MB Ram and a 8MB 3D card. I ran it under Windows 2000 and, unlike some games, it worked fine.
The graphics leave a bit to be desired, being rather low resolution for my taste, and I must admit that it didn't take me long to tire of the concept itself. That isn't really a indictment of RoboForge, however; I'm sure that if you're into this type of thing you can have many happy - and relatively inexpensive hours - with Roboforge. It just wasn't my cup of tea.
Speaking of games, Activision has released an expansion pack to its popular "Star Trek; Voyager Elite Force" first person shooter game.
First person shooters are where the action happens from your point of view and you see your hand - and ordnance - stretched out in front of you as you move. Elite Force, in fact, uses the Quake III Arena game engine - and it's a good one - as its basis.
The upgrade includes an interactive tour that lets you poke around the deepest innards of the USS Voyager, as well as a bunch of new missions that require you to have more than a passing knowledge of those innards. You can roam 10 of Voyager's decks and do neat stuff like launch shuttle craft.
One of the new, single player missions is based on the "Captain Proton" holodeck mission featured on the Star Trek: Voyager TV series. There are also four holodeck missions and a "Borg Slayer" game, as well as a new alien creature.
You also get some new multiplayer maps (five of which were supposedly created by fans of the game's original release) and nine "Capture the flag" scenarios. There's also an assortment of new characters and other interesting things - like the viciously fun-sounding "disintegration mode."
Now that's my kind of game!
Jim Bray's technology columns are distributed by the TechnoFILE and Mochila Syndicates. Copyright Jim Bray.